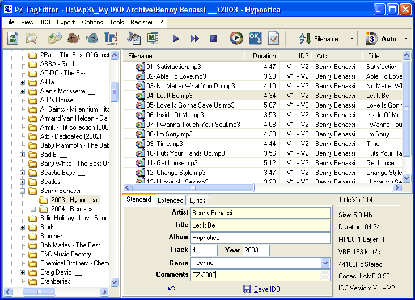 PZ TagEditor version 4.40
http://www.pztageditor.com/
Basic Features:
Reading/writing of extended fields: composer, copyrights, URL, publisher…;
Lyrics reading/writing;
Option Never add ID3v2 on saving;
ID3-fields case formatting;
ID3-fields transliterating (for non english languages);
Don't rewrite already existent fields" option on Filename->ID3;
Tranliteration for any non-english languages support;
No changes of file modifing date when you save ID3;
Free of password.
PZ TagEditor 4.40
If you are WindowsMe-user or Windows2000-user - install PZ TagEditor 4.40, register it, deinstall it, and then you can install PZ TagEditor 5.0 and register it.
PZ TagEditor 5.0
If you are WindowsXP-user - you can install and register only PZ TagEditor 4.40.