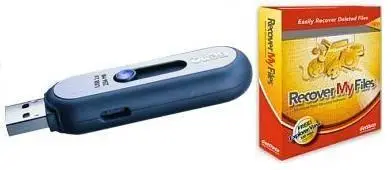 Recover My Files data recovery software will recover deleted files emptied from the Windows Recycle Bin, or lost due to hard drive format, virus infection, unexpected system shutdown or software failure. It has full options to search Windows temporary folders and can even locate and recover files that have never been saved!
Recover My Files data recovery software requires no special technical skill. It is compatible with Windows XP and works with FAT 12, FAT 16, FAT 32 and NTFS file-systems. Recover deleted files from Jaz, Zip disk, other removable storage media and digital camera media. It will unerase, and recover deleted files with ease.
My thanks to
tr3s
, who first posted this app in October 2006 (also for the images used here):
http://www.avaxhome.ws/software/portablerecovermyfiles.html
and to RwDwG who posted the surviving link.
Time to repost this useful app since:
Original post was a while ago, links are now dead and it's getting harder to find;
Keygen supplied with later (non-portable) builds in more recent posts are for earlier builds, so don't work - this portable version tests ok;
If you have only one hard drive, you can run this app from a USB memory stick without disturbing data on your HD (better than non-portable version).
Although I havent seen posted a portable version of a more recent build, you could try d/loading the most recent exe only from home site, overwriting and running it.
Home:
h__p://www.recovermyfiles.com/
Download here
Please feel free to add your own mirrors as long as they are not hoax ones.