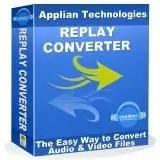 Replay Converter 2.80 | 24 Mb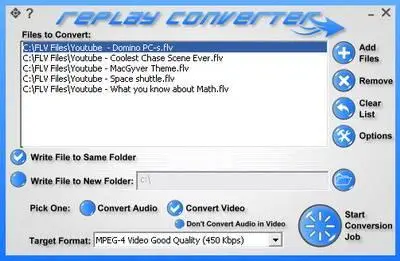 Convert FLV Files (and More) In One Easy Step!
Replay Converter is the easiest way to convert FLV video files captured from
YouTube, Google Video, Replay Media Catcher or any other method. FLV Files can
be converted to these popular formats:
WMV
AVI
MPEG-4
MP3
3GP (for Mobile Phones)
iPod Video
And more! Over 36 different video and audio options.
Replay Converter also converts popular audio file formats, including MP3, OGG,
Windows Media, Real and WAV.
Replay Converter is very easy to use. You simply pick the files to convert, choose
an output format, and click a button to start the process. Everything happens
automatically.
http://rapidshare.com/files/39716093/lg176.rar
PW: things