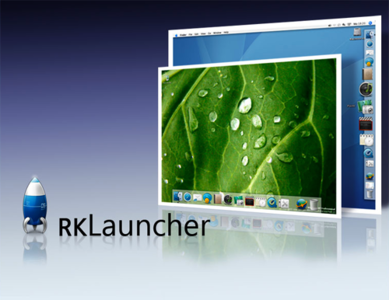 RK Launcher XP 0.41
English, Russian | XP | 20.1 Mb
RK Launcher is a free application that will allow the user to have a visually pleasing bar at the side of the screen that is used to quickly launch shortcuts. With support for themes, PNG's and ICO's and with smooth amazing animations, RK Launcher is a versatile and great taskbar replacement.
RK Launcher XP - док, позволяющий создать анимированную панель на рабочем столе для размещение на ней ярлыков на часто используемые приложения. Внешний вид панели изменяется с помощью тем оформления, умеет работать как с PNG, так и с ICO форматами. Увеличение может достигать 256px. RK Launcher - Выгодно отличается от своих аналогов возможностью минимизации окна прямо в док и обратного восстановления со знаменитым эффектом "джинна", до сих пор радовавшим взоры только пользователей Mac OS X!