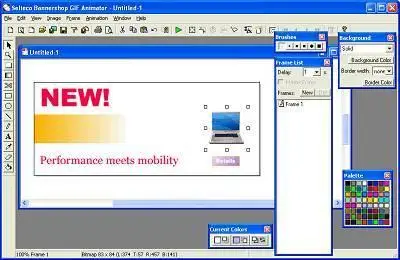 Selteco Bannershop GIF Animator v5.1.0 | 1,5 MB
Design, edit, optimize and publish professional-quality GIF animations. Create and edit banners, buttons, backgrounds and other GIF animations. Import pictures, photos, vector graphics and cliparts. Define animation effects like zoom, fade or blur. Add text, shapes, gradients. Resize, crop, rotate and edit bitmaps. Add 3D look with drop shadow, glow and other effects. Optimize GIF animations. Export animated GIFs and add them to your website.
Note:
Everybody can post mirror as many as they want, as a comment.
Just wanna tell downloader that if you get it from my original Rapidshare link
then I can continue posting more stuff for ya :-)