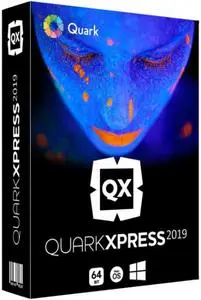 QuarkXPress 2019 v15.1 Multilingual macOS | 689 MB
Languages: English, 简体中文, 繁體中文, Čeština, Dansk,
Español, Français, Deutsch, Italiano, 日本語, 한국어, Nederlands,
Norsk, Polski, Русский, Português, Português do Brasil, Suomi, Svenska, Türkçe
The Most Flexible Software for Print and Digital Design. QuarkXPress introduces Flex Layouts, a first in digital publishing for graphic designers. Flex Layouts is a new layout space that lets designers create truly responsive HTML5 Web pages in a WYSIWYG environment. Flex Layouts do not require any HTML or CSS coding skills, which means graphic designers can start creating banner ads, landing pages, microsites, and more.