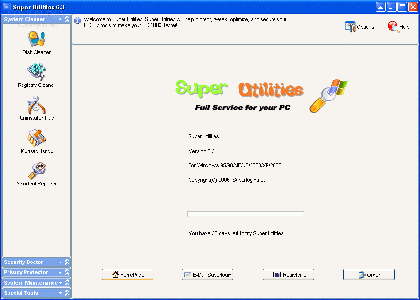 Super Utilities Pro ver. 6.35 | 8 Mb
Super Utilities is a collection of application to fix, speed up, maintain and protect your PC!
Comprising four focus modules designed to do everything from cleaning your Registry to removing spyware infestations. Super Utilities is a megamart of system-maintenance tools designed to keep your computer running smoothly.
Super Utilities's integrated suite of programs can get your system running at peak performance levels in few minutes.