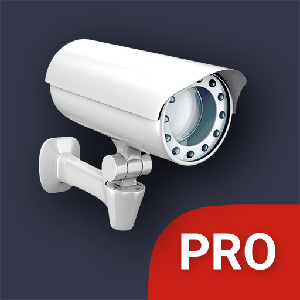 tinyCam Pro - Swiss knife to monitor IP cam v15.0 | Android | 70.4 Mb
The best Android app for remote surveillance, control and video recording your private/public network or IP cameras, video encoders and DVRs with CCTV cams with 10+ million downloads. Monitor your baby, pet, home, business, traffic, and weather remotely and securely. tinyCam Monitor provides best value to customers.
Loaded with tons of features:
• Intuitive interface.
• H.264 support for Foscam and Amcrest cameras.
• MJPEG/MPEG4/H264/H265/RTSP for other IoT devices.
• ONVIF Profile S 12,000+ cameras support including cheap Chinese IP cameras.
• P2P support for some models w/ 20 characters UIDs, e.g. Wyze Cam, Neos SmartCam.
• P2P support for cameras w/ 17 characters UIDs, e.g. HiChip, CamHi.
• 2-way audio (talking and listening) for most vendors.
• SSL (HTTPS protocol) for secured monitoring.
• 17 different layouts with unlimited number of cameras.
• Control PTZ (pan-tilt-zoom) enabled devices.
• Relay, LED control.
• 24/7 MP4 video recording on local storage/SD card, to the cloud (Dropbox, Google Drive, MS OneDrive, ownCloud, Nextcloud), and FTP/FTPS server.
• Sequence mode for automatic cameras switching.
• Grouping cameras by tags.
• Import/export settings to local storage or cloud service.
• CPU/GPU efficient. HW accelerated video decoding.
Unique features:
• Background recording w/ auto deleting old records. Make your own DVR!
• Time-lapse recording.
• Video player w/ fast/slow archive playback.
• Internal web server for remote archive access and live view, e.g. for ActionTiles.
• Both in-app and on-camera motion detection. Make automatic recording or send email on motion!
• Webhooks on motion.
• Front/rear Android camera support for use the app as an IP camera or dashcam.
• Face detection.
• LAN scanner for automatic cams detection.
• Audio real-time processing (squelch & alarm) for using it as a baby monitor w/ audio graph.
• Select melody to play via camera speaker.
• Audio monitoring from multiple cameras at once.
• Background audio.
• Sensors support (e.g. temperature sensor, humidity, etc.) for some cameras.
• Cast to Android Wear.
• Google Cast-enabled (Chromecast). Video only.
• Home screen widgets.
• TV interface w/ PiP support.
• Floating windows.
• Tasker plugin for home automation.
• PTZ control w/ gaming controller.
• Cameras port forwarding via UPnP protocol.
• Full support of tinyCam Cloud service designed to continuously record your IP cameras, 24/7, with 7 days history.
https://cloud.tinycammonitor.com/
• Experimental Android Auto support.
• AI object classification (COMING SOON)
Requirements:
Android 5.0+
Home Page -
https://play.google.com/store/apps/details?id=com.alexvas.dvr.pro&hl=en