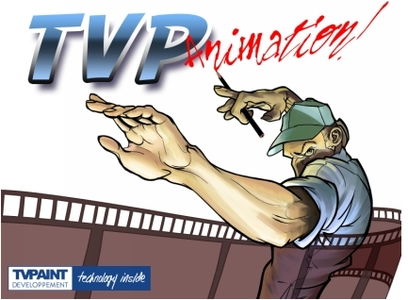 TVPaintAnimation v1.0c bilanguage (French & English) | 83,06 Mb
TVPaint Animation is a software dedicated to graphic creation and 2D animation. Intended for all the painting and animation fanatics, this software, due to his bitmap approach, is called to cover the essential needs of any artist. From the hobbyist to the pros, it provides them with a complete, adjustable and impressive toolset, which will transcend the feelings of a simple pen and paper.
TVPaint Animation is the home studio for animation.
=====================
TVP Animation est un logiciel dédié à la création graphique 2D et à l'animation 2D. Prévue pour tous les amoureux dl'art numérique et de l'animation, cette solution, due à son approche bitmap, tend à couvrir tous les besoins essentiels des artistes. Qu'il soit amateur ou professionnel, l'utilisateur y trouvera un ensemble incroyablement complet d'outils puissants et entièrement paramétrables qui transcenderont les sensations du crayon et de la feuille de papier.
TVP Animation, c'est le home studio pour l'animation.
More infos:
http://www.tvpaint.com
Download
http://rapidshare.de/files/28961023/TVPA_1.0c_bilanguage.rar.html