VueScan is the world's most widely used scanning software, with more than 5 million copies downloaded.
VueScan is easy to use, saves you time and improves your productivity. It saves you money by letting you continue using your existing scanner, and it gives you higher quality scans than the software that comes with your scanner.
VueScan changes nothing on your system, installs nothing in your operating system and all other scanner software will continue to function.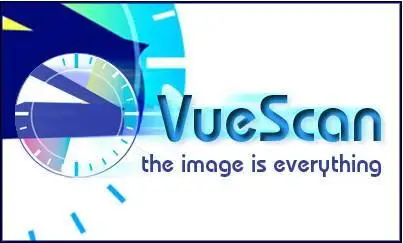 What's new in version 8.3.77
Added support for date/time in file names (i.e. MMDDHHMMSS.tif)
Added support for many HP scanners on Intel Mac
Added support for 4800 dpi on some HP scanners
Added "Prefs|Use temp file name" option
Added "Prefs|Substitute date" option