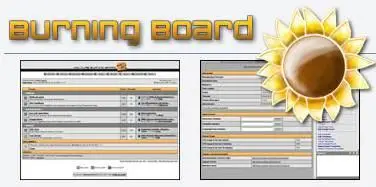 WoltLab Burning Board v2.3.6 Retail | 0,75 Mb
Features
:
fast database
: The forum saves its data in a MySQL database. This means high stability, scalability and fast speed of access.
Powerful Search Engine
: The user of your forum may use a very powerful fulltext search engine with many options available.
Archive
: The archive can be spidered by search engines such as Google. So the contents of your forum can be found by others.
Moderation of posts and threads
: A moderator of your forum can check threads or posts before they can be accessed by other users of the forum.
"What you see is what you get" editor
: The "what you see is what you get" editor (extended editor) allows you to see how
See more!
DOWNLOAD from OXYSHARE
or mirror:
DOWNLOAD from DEPOSITFILES