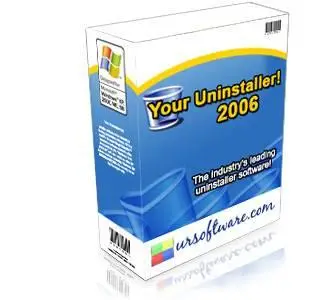 Your Uninstaller! Pro 2006 5.0.0.259 (PC) | 4Mb.
Having trouble uninstalling a program? Is your computer getting slower and slower? Get the best uninstaller software - Your Uninstaller! 2006 now to Make Your Computer Fast and Clean!
Your Uninstaller! 2006 uninstaller software is the industry's leading uninstaller. It comes with SmartUninstall™ which helps you completely remove applications.
Infos: htp://www.ursoftware.com
View screenshots: htp://www.ursoftware.com/yuscreenshots.html