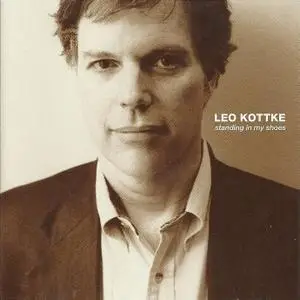 Leo Kottke - Standing In My Shoes (1997) {Private Music 01005821462}
XLD rip (secure mode) | FLAC (tracks) +CUE+LOG -> 261 Mb | MP3 @320 -> 94 Mb | Full Artwork | 5% repair rar
© 1997 Private Music / BMG | 01005 82146 2
Finger-Picked Guitar / Progressive Folk / Jazz Blues / Contemporary Folk / New Acoustic
Working with former Prince sideman David Z, Leo Kottke comes up with one of his most unusual records with Standing in My Shoes. David Z doesn't necessarily bring Kottke toward funk, but the spare rhythm section gives the guitarist a stronger sense of groove than ever before, and Kottke really shines in such a setting. His solos are loose and swinging, and even his trio of vocal numbers have a charming, carefree quality. Standing in My Shoes does bog down occasionally, particularly when the execution is more compelling than the material, but on the whole, it is one of his more fascinating records of the '90s.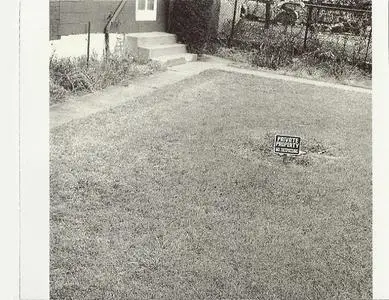 Personnel
Leo Kottke
- 6 & 12-string guitar, sitar, vocals
David Smith
- bass
Greg Morrow
- drums and percussion
Reese Wynans
- organ
Kim Parent
- background vocals
Chet Atkins
- lead guitar on "Twice"
David Z
- drum programming, sitar, celeste
Track Listing
01 Standing In My Shoes
02 World Turning
03 Dead End
04 Vaseline Machine Gun
05 Corrina, Corrina
06 Realm
07 Cripple Creek
08 Twice
09 Across The Street
10 Don't Call Me Ray
11 Itchy
X Lossless Decoder version 20151214 (149.1)

XLD extraction logfile from 2017-09-15 17:20:02 -0700

Leo Kottke / Standing In My Shoes

Used drive : PIONEER DVD-RW DVRTS09 (revision Q90B)
Media type : Pressed CD

Ripper mode : XLD Secure Ripper
Disable audio cache : OK for the drive with a cache less than 1375KiB
Make use of C2 pointers : NO
Read offset correction : 96
Max retry count : 20
Gap status : Analyzed, Appended (except HTOA)

TOC of the extracted CD
Track | Start | Length | Start sector | End sector
––––––––––––––––––––––––––––-
1 | 00:00:00 | 03:59:02 | 0 | 17926
2 | 03:59:02 | 03:59:38 | 17927 | 35889
3 | 07:58:40 | 04:16:70 | 35890 | 55159
4 | 12:15:35 | 03:10:57 | 55160 | 69466
5 | 15:26:17 | 04:20:55 | 69467 | 89021
6 | 19:46:72 | 03:08:57 | 89022 | 103178
7 | 22:55:54 | 03:07:28 | 103179 | 117231
8 | 26:03:07 | 03:33:15 | 117232 | 133221
9 | 29:36:22 | 03:16:53 | 133222 | 147974
10 | 32:53:00 | 03:17:15 | 147975 | 162764
11 | 36:10:15 | 02:51:25 | 162765 | 175614

AccurateRip Summary (DiscID: 0010e5fe-0090b02c-a709250b)
Track 01 : OK (v1+v2, confidence 88/88)
Track 02 : OK (v1+v2, confidence 87/87)
Track 03 : OK (v1+v2, confidence 88/88)
Track 04 : OK (v1+v2, confidence 89/89)
Track 05 : OK (v1+v2, confidence 87/87)
Track 06 : OK (v1+v2, confidence 87/87)
Track 07 : OK (v1+v2, confidence 87/87)
Track 08 : OK (v1+v2, confidence 87/87)
Track 09 : OK (v1+v2, confidence 88/88)
Track 10 : OK (v1+v2, confidence 90/90)
Track 11 : OK (v1+v2, confidence 90/90)
->All tracks accurately ripped.

All Tracks
Album gain : -6.66 dB
Peak : 0.999969
Statistics
Read error : 0
Jitter error (maybe fixed) : 0
Retry sector count : 3
Damaged sector count : 0

Track 01
Filename : /Users/adinbied/Desktop/Leo Kottke - Standing In My Shoes (1997) [FLAC]/01 Standing In My Shoes.flac
Pre-gap length : 00:02:00

Track gain : -6.97 dB
Peak : 0.999969
CRC32 hash (test run) : 78A4302F
CRC32 hash : 78A4302F
CRC32 hash (skip zero) : E9C16CBA
AccurateRip v1 signature : 685C45E4
AccurateRip v2 signature : CD384874
->Accurately ripped (v1+v2, confidence 49+39/88)
Statistics
Read error : 0
Jitter error (maybe fixed) : 0
Retry sector count : 2
Damaged sector count : 0

Track 02
Filename : /Users/adinbied/Desktop/Leo Kottke - Standing In My Shoes (1997) [FLAC]/02 World Turning.flac

Track gain : -8.95 dB
Peak : 0.999969
CRC32 hash (test run) : 743D76F1
CRC32 hash : 743D76F1
CRC32 hash (skip zero) : 28C258F6
AccurateRip v1 signature : 2AA91B9A
AccurateRip v2 signature : 5D156C30
->Accurately ripped (v1+v2, confidence 48+39/87)
Statistics
Read error : 0
Jitter error (maybe fixed) : 0
Retry sector count : 0
Damaged sector count : 0

Track 03
Filename : /Users/adinbied/Desktop/Leo Kottke - Standing In My Shoes (1997) [FLAC]/03 Dead End.flac
Pre-gap length : 00:01:03

Track gain : -6.67 dB
Peak : 0.999969
CRC32 hash (test run) : 3DA07A57
CRC32 hash : 3DA07A57
CRC32 hash (skip zero) : 15E09BF5
AccurateRip v1 signature : A1BD8257
AccurateRip v2 signature : 37C33A30
->Accurately ripped (v1+v2, confidence 49+39/88)
Statistics
Read error : 0
Jitter error (maybe fixed) : 0
Retry sector count : 0
Damaged sector count : 0

Track 04
Filename : /Users/adinbied/Desktop/Leo Kottke - Standing In My Shoes (1997) [FLAC]/04 Vaseline Machine Gun.flac
Pre-gap length : 00:01:00

Track gain : -6.58 dB
Peak : 0.999969
CRC32 hash (test run) : F975BD53
CRC32 hash : F975BD53
CRC32 hash (skip zero) : B3C0112A
AccurateRip v1 signature : 3257A6F3
AccurateRip v2 signature : 29E04D71
->Accurately ripped (v1+v2, confidence 50+39/89)
Statistics
Read error : 0
Jitter error (maybe fixed) : 0
Retry sector count : 0
Damaged sector count : 0

Track 05
Filename : /Users/adinbied/Desktop/Leo Kottke - Standing In My Shoes (1997) [FLAC]/05 Corrina, Corrina.flac
Pre-gap length : 00:01:07

Track gain : -4.41 dB
Peak : 0.999969
CRC32 hash (test run) : 34F77607
CRC32 hash : 34F77607
CRC32 hash (skip zero) : E45E55F9
AccurateRip v1 signature : 3B80980E
AccurateRip v2 signature : B3314F43
->Accurately ripped (v1+v2, confidence 48+39/87)
Statistics
Read error : 0
Jitter error (maybe fixed) : 0
Retry sector count : 1
Damaged sector count : 0

Track 06
Filename : /Users/adinbied/Desktop/Leo Kottke - Standing In My Shoes (1997) [FLAC]/06 Realm.flac
Pre-gap length : 00:01:15

Track gain : -5.01 dB
Peak : 0.999969
CRC32 hash (test run) : D3BDBAFA
CRC32 hash : D3BDBAFA
CRC32 hash (skip zero) : 1A83013F
AccurateRip v1 signature : CA5F5FF4
AccurateRip v2 signature : 2D58A624
->Accurately ripped (v1+v2, confidence 49+38/87)
Statistics
Read error : 0
Jitter error (maybe fixed) : 0
Retry sector count : 0
Damaged sector count : 0

Track 07
Filename : /Users/adinbied/Desktop/Leo Kottke - Standing In My Shoes (1997) [FLAC]/07 Cripple Creek.flac
Pre-gap length : 00:01:27

Track gain : -5.62 dB
Peak : 0.999969
CRC32 hash (test run) : 2CFC0BC2
CRC32 hash : 2CFC0BC2
CRC32 hash (skip zero) : 5F9082D9
AccurateRip v1 signature : 0263254D
AccurateRip v2 signature : 32B1A80B
->Accurately ripped (v1+v2, confidence 49+38/87)
Statistics
Read error : 0
Jitter error (maybe fixed) : 0
Retry sector count : 0
Damaged sector count : 0

Track 08
Filename : /Users/adinbied/Desktop/Leo Kottke - Standing In My Shoes (1997) [FLAC]/08 Twice.flac
Pre-gap length : 00:01:05

Track gain : -7.50 dB
Peak : 0.999969
CRC32 hash (test run) : 8EA191C6
CRC32 hash : 8EA191C6
CRC32 hash (skip zero) : 0A8693D9
AccurateRip v1 signature : D5754398
AccurateRip v2 signature : 5255556B
->Accurately ripped (v1+v2, confidence 49+38/87)
Statistics
Read error : 0
Jitter error (maybe fixed) : 0
Retry sector count : 0
Damaged sector count : 0

Track 09
Filename : /Users/adinbied/Desktop/Leo Kottke - Standing In My Shoes (1997) [FLAC]/09 Across The Street.flac
Pre-gap length : 00:01:30

Track gain : -3.05 dB
Peak : 0.999969
CRC32 hash (test run) : 920D067C
CRC32 hash : 920D067C
CRC32 hash (skip zero) : 3A15216B
AccurateRip v1 signature : A68D14A6
AccurateRip v2 signature : F43752C1
->Accurately ripped (v1+v2, confidence 50+38/88)
Statistics
Read error : 0
Jitter error (maybe fixed) : 0
Retry sector count : 0
Damaged sector count : 0

Track 10
Filename : /Users/adinbied/Desktop/Leo Kottke - Standing In My Shoes (1997) [FLAC]/10 Don't Call Me Ray.flac
Pre-gap length : 00:02:58

Track gain : -4.52 dB
Peak : 0.999969
CRC32 hash (test run) : E4F8ED90
CRC32 hash : E4F8ED90
CRC32 hash (skip zero) : 7ED82E53
AccurateRip v1 signature : 9F2A496C
AccurateRip v2 signature : 979AB8E1
->Accurately ripped (v1+v2, confidence 51+39/90)
Statistics
Read error : 0
Jitter error (maybe fixed) : 0
Retry sector count : 0
Damaged sector count : 0

Track 11
Filename : /Users/adinbied/Desktop/Leo Kottke - Standing In My Shoes (1997) [FLAC]/11 Itchy.flac

Track gain : -6.45 dB
Peak : 0.999969
CRC32 hash (test run) : CFCAC7A0
CRC32 hash : CFCAC7A0
CRC32 hash (skip zero) : 3A6419E6
AccurateRip v1 signature : ED4C38ED
AccurateRip v2 signature : 556CD2CA
->Accurately ripped (v1+v2, confidence 51+39/90)
Statistics
Read error : 0
Jitter error (maybe fixed) : 0
Retry sector count : 0
Damaged sector count : 0

No errors occurred

End of status report

––-BEGIN XLD SIGNATURE––-
Z_SlmlqeZAovhPWEw_mxi0JXtRH6vu4nIgPm81ODExSIsTwETtIfNRSOJhcDjaMgwP1lgaGpAxE86HqPgUCJMKs06wo13D1QnJPnfkm
––-END XLD SIGNATURE––-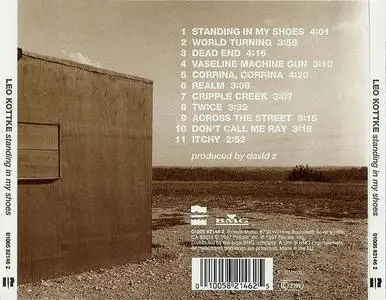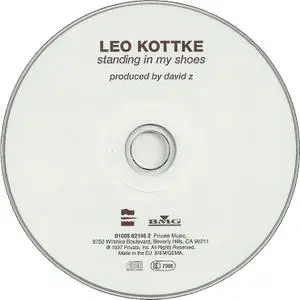 see more Leo Kottke…
===