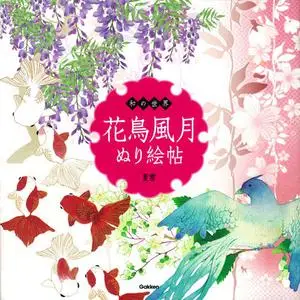 Japanese world: Kacho Fugetsu coloring book
2015 | ISBN: 139784058005743 | PDF | 37.42MB
This coloring book for adults features delicate and intricate Japanese-inspired patterns. It offers a unique perspective on the world through seasonal flowers and animals, traditional Japanese items, and imaginative and glossy patterns like art aquariums. You can use your favorite art supplies to freely color the pages and gain one-point advice on how to paint.