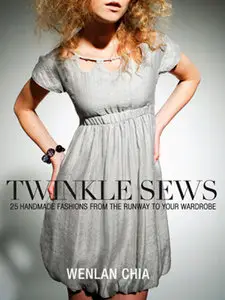 Twinkle Sews: 25 Handmade Fashions from the Runway to Your Wardrobe
Potter Craft | 2009 | English | ISBN: 030740935X | 164 pages | JPG | 37.28 MB
Many Twinkle fans were first introduced to Wenlan Chia's signature fresh, young, whimsical style through her knitting books. But before Wenlan knitted, she sewed. And the pieces in her fashion line, Twinkle by Wenlan, are seen not just on the fashion runways and in the pages of InStyle, Lucky, and Vogue, but in high-end stores with high-end prices such as Barneys and Saks Fifth Avenue.
With the easy-to-follow instructions, keen advice, and 25 patterns in Twinkle Sews, you can create your own couture!