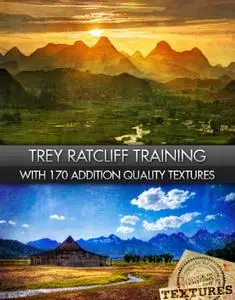 Trey Ratcliff - Textures Tutorial 2.0
format MP4 | English | Duration: 1h | Video: 1920x1080 | Audio: AAC, 44100 Hz, 2ch | 1.36 Gb
Genre: Video Training
The new version is about an hour long. Added there are 170 high-res textures, including a ton of new ones from my travels in Africa and other strange-texturey-places around the world. How high-res are they? All of the textures are a whopping 7800 pixels across so there more than enough coverage for your photos.
It comes in two flavors. You can just get the textures, or you can also get the video tutorial, which is about an hour long. In the tutorial you see all the tricks I use to combine textures with your photos to give them that special look.
One unique thing about my textures is that they are richly colored, which gives them an always unexpected blend with your photo. Some work, and some don't. It depends on each situation. But with 170 to choose from, there's always something that will give it a special feeling.
A special aspect of tutorial is that it will show you how to make your photos look totally unique, a singular creation of your own. You'll see that combining multiple textures of your own choosing will make something wholly your own. Textures included in this pack and work best in Photoshop or Photoshop Elements.
Screenshots: