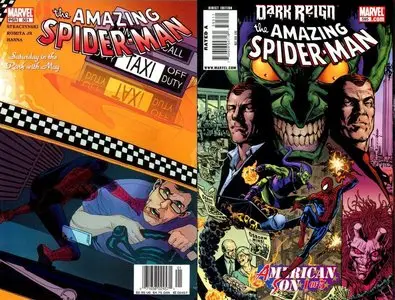 Amazing Spider-Man Issues #1-595 Complete and Current
Eng | RS | CBR + CBZ | 595 Issues | Marvel Comics | ~5.82 GB Total
first appeared in the comic book (Aug. 1962). The series was canceled with that issue, but response to the character was so positive that a solo title, , was launched with a March 1963 cover-date. The character was created by writer-editor Stan Lee and artist and co-plotter Steve Ditko, and the pair produced 38 issues from 1963 to 1966. The title is the character's flagship series. Most of the major characters and villains of the Spider-Man saga have been introduced here, and it is where key events occur. The title was published continuously until 1998 when Marvel Comics relaunched it with a new issue #1 (Jan. 1999), but on Spider-Man's 40th anniversary, this new title reverted to using the numbering of the original series, beginning again with issue #500 (Dec. 2003). The latest issue starts a 5-part story arc entitled "American Son" that counts down to the landmark 600th issue.
Please visit my
blog
often. It has the
complete
and up-to-date Amazing Spider-Man comics series plus other complete Spider-Man titles in comic book format with ALL links working. I'll try to post the newest digital scans as soon as they're available.