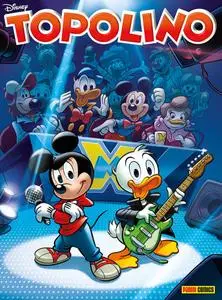 Topolino N.3341 - 04 Dicembre 2019
Italiano | 164 pages | PDF + CBR | 178 MB
Siete pronti per ascoltare (e leggere) della vera musica? Con il numero di Topolino 3341 in edicola da mercoledì 4 dicembre prende il via una speciale storia in 3 parti con al centro le sfide musicali e i segreti del più importante talent show di Calisota Network!
Per sapere come finirà quest'avventura non resta che andare in edicola dal 4 dicembre e leggere il primo episodio della storia su Topolino 3341, dedicato alle Audizioni di X-Music.
Pe... in ITALIANO CLICCA QUI
>&... Blog Here <<<
If you like this release please support Developer / Publisher and BUY it.
If you'll find that my links are dead please let me know through the Private Messages.
Please DO NOT MIRROR