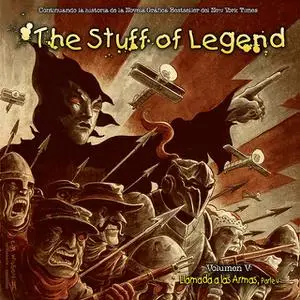 The Stuff of Legend Vol.5 - Llamada a las Armas 04 de 04
Th3rd World Studios, 2020 | Spanish | CBR | 28 páginas | 84.4 MB
Autores: Mike Raicht , Brian Smith y Charles Paul Wilson III
El Llamado a las Armas resuena en La Oscuridad. ¿Quién se unirá a los juguetes leales en su batalla por el niño? ¿Qué juguetes se dedicarán a The Boogeyman y su retorcido juego? El quinto volumen de la serie más vendida del New York Times llega a un final dramático, colocando todos los juguetes en posición para luchar contra la Guerra.