Dreadlands (2020)
PC Game | Developer: Blackfox Studios | Publisher: Fatshark | 12.6 GB
Languages: English
Genre: Indie, Strategy | Release Date: 10 Mar, 2020
Welcome to the vivid, vibrant, and violent post-apocalypse. The Dreadlands await!
Dreadlands is a shared world, turn-based tactical, skirmish game set in an unforgiving environment where life and death revolves around the constant struggle for Glow, a resource as valuable as it's enigmatic.
Free Action Point system
Freely move, attack and use abilities any way you want. Move and shoot? Shoot and move? Shoot twice? It's up to you to decide how to best use your Action Points!
Morale system
Engage in the tug-of-war Morale system that allows you to break the hearts & minds of your enemies. In the Dreadlands there is more to battle than just killing!
XP challenges system
Get more direct control over your gangs XP flow by completing in-match challenges for increased XP and award your personal MVP with even more XP. Your own skill translates to more XP!
Tactics card system
Use the unique Tactics powers and combine them in exciting ways. Play your cards right and you can control the flow of battle itself!Gang FactionsChoose from between the 3 factions and play through their unique campaigns, each of them having their own playstyles and flair.
Screenshot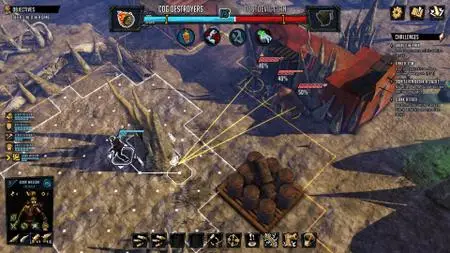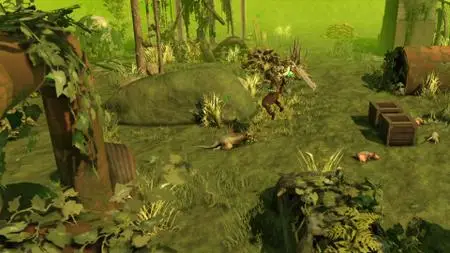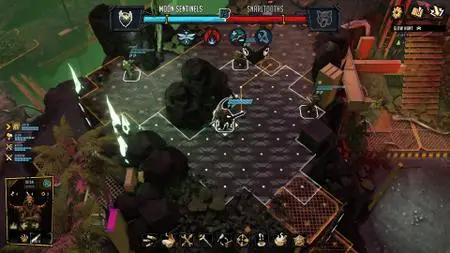 MINIMUM:
OS: Windows Vista / Windows 7
Processor: Dual Core 2.4GHz Processor
Memory: 2 GB RAM
Graphics: Shader 4.0 Compatible Card (minimum: Nvidia GeForce 8xxx, AMD Radeon 2xxx)
DirectX: Version 11
Network: Broadband Internet connection
Storage: 16 GB available space
Sound Card: Direct X compatible sound card
RECOMMENDED:
OS: Windows 10 64-bit
Processor: Quad-core Intel or AMD CPU
Memory: 4 GB RAM
Graphics: DirectX 11 compatible Nvidia or AMD ATI card, ATI Radeon HD6870 or higher, Nvidia GeForce GTX or higher. Graphics card memory: 1 GB
DirectX: Version 11
Network: Broadband Internet connection
Storage: 16 GB available space
Sound Card: Direct X compatible sound card
Game Teaser Trailer
Dreadlands-CODEX