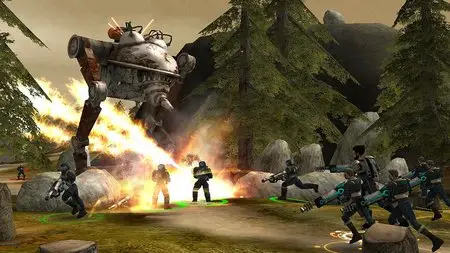 Project Aftermath 1.16 | 231.3 MB
In the aftermath of a great war, when your enemy has wiped out everything you hold dear, the time has come to regroup and strike back.Enlist in the Morphid army and use all the weapons and genetic powers at your disposal to eradicate the New Order menace!
Project Aftermath is an Arcade RTS game where you command up to four squads of soldiers in exciting battles in a retro-futuristic world. Equip your squads to suit your playing style, researching new items using the spoils of war; choosing from over 100 different weapons, armour, power-up augmentations and spell-like special attacks.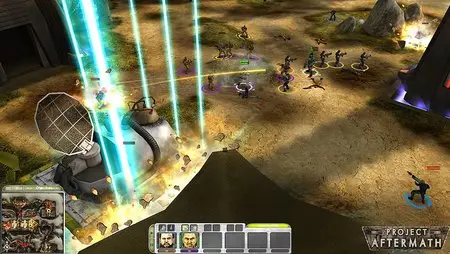 Engage in hectic massed battles against hordes of enemies. Capture strategic locations, rescue hostages and slaughter indiscriminately! Explore the landscape to locate hidden treasures and uncover the secrets of both your enemy and the mysterious planet you find yourselves on. Replay missions using fewer soldiers and items to earn greater rewards.Action, mystery, hideous man\machine hybrids; Project Aftermath has it all.
System Requirements :
-OS: Windows 2000/XP/VISTA
-Processor: Pentium IV 2 GHz or better
-Memory: 512 MB
-Hard Drive: 400 MB Free
-Video Memory: GeForce 6 Series, Radeon 9 Series, Intel GMA 950
-Sound Card: DirectX Compatible
-DirectX: 9.0c
-Keyboard & Mouse…
Text Links
http://rapidshare.com/files/209414637/Project.Aftermath.v1.16.Incl.Keygen-OUTLAWS.part1.rar
http://rapidshare.com/files/209417736/Project.Aftermath.v1.16.Incl.Keygen-OUTLAWS.part2.rar
http://rapidshare.com/files/209418704/Project.Aftermath.v1.16.Incl.Keygen-OUTLAWS.part3.rar