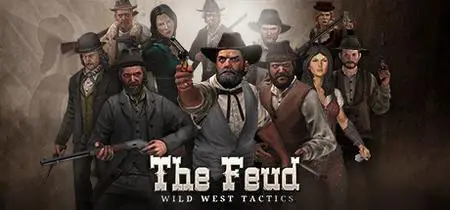 The Feud Wild West Tactics Unlimited Frontier (2020)
PC Game | Developer: Galaxy Pest Control | Publisher: Galaxy Pest Control | 2.4 GB
Languages: English
Genre: RPG, Strategy | Release Date: 23 Jul, 2020
Feud: Wild West Tactics is a turn based game all about gun blazing, shotgun blasting, knife stabbing and dynamite throwing action in the Wild West. Follow the story or set out on your own to build a western empire. Do you have the grit to showdown against the toughest gunslingers?
Game Features:
RICH STORY MODE CAMPAIGN with a total of 32 missions and two difficulty levels
BUILD A WESTERN EMPIRE in saga mode where you can recruit hired guns, take over territory and research a massive amount of upgrades. Create your own strategies and see if you can defeat the enemy factions.
SKIRMISH MODE featuring hired guns, battle quirks and random challenges
11 HERO CHARACTERS inspired by History and the archetypes of the old west with unique abilities and talents that allow you to develop different strategies.
RPG STYLE ITEM SYSTEM with dozens of common, uncommon, rare and legendary items to equip on your heroes
CLASSIC WESTERN WEAPONS from pistols to long rifles and knives
DEEP RESEARCH TREES with over a hundred improvements to research in western saga
DOZENS OF DYANMIC EVENTS await in saga mode including: Bank robberies, wagon heists, bear battles, deer hunting events, curses, hog stealing etc.
RANDOMIZED WORLD MAP and hero discovery order means no two games are the same
DIVERSE LOCATIONS including grassland, swamp, moutains, woods, towns, mines, lumbermills, caves and the desert with multiple maps in each area.
UNIQUE PERK AND QUIRK SYSTEM gives your hired guns memorable traits like being a drunkard who occasionally takes a turn off to down some whisky or being a quickdraw master.
CLASSIC WESTERN STANDOFFS where you draw and shoot, the gunslinger with the best timing wins.
SPECIAL WEAPON ABILITIES are activated along with extra action points and boosted stats after a kill. Learn how to master them to change the flow of a fight
BEAUTIFUL ORIGINAL SOUNDTRACK with over a dozen tracks
CINEMATIC CAMERAS highlight special attack and brutal hits
Screenshot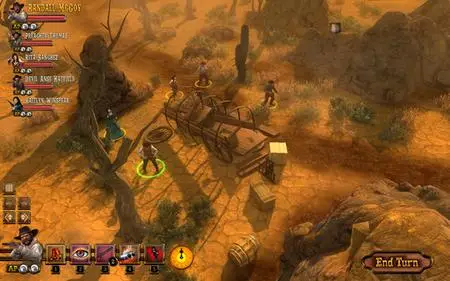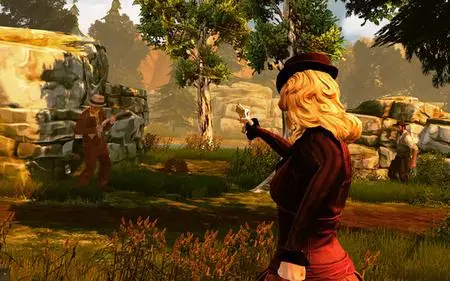 MINIMUM:
OS: Windows 7, Windows 8
Processor: 2 GHz Dual Core CPU
Memory: 4 GB RAM
Graphics: GeForce 8800 or higher, AMD Radeon HD 4000 or higher, Intel HD 4000 or higher
DirectX: Version 11
Storage: 8 GB available space
RECOMMENDED:
OS: Windows 10
Processor: 2.5 GHz Quad Core CPU
Memory: 8 GB RAM
Graphics: GeForce 560 or higher, AMD Radeon HD 5800 or higher
DirectX: Version 11
Storage: 12 GB available space
Game Teaser Trailer
The.Feud.Wild.West.Tactics.Unlimited.Frontier-CODEX