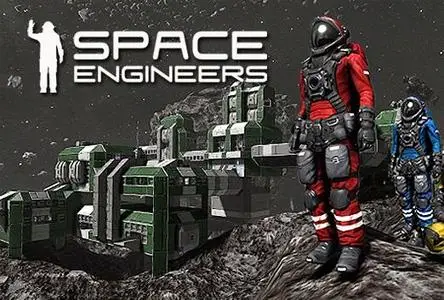 Space Engineers (2019)
PC Game | Publisher: Keen Software House | Developer: Keen Software House | 10.7 GB
Languages: English, Français, Italiano, Español, Deutsch, 中文, Русский
Čeština, Dansk, Nederlands, Magyar, Norsk, Português, Svenska and others
Genre: Action, Indie, Simulation, Strategy | Release Date: 28 Febraury 2019
Space Engineers is an open world sandbox game defined by creativity and exploration. It is a sandbox game about engineering, construction, exploration and survival in space and on planets. Players build space ships, wheeled vehicles, space stations, planetary outposts of various sizes and uses (civil and military), pilot ships and travel through space to explore planets and gather resources to survive. Featuring both creative and survival modes, there is no limit to what can be built, utilized and explored.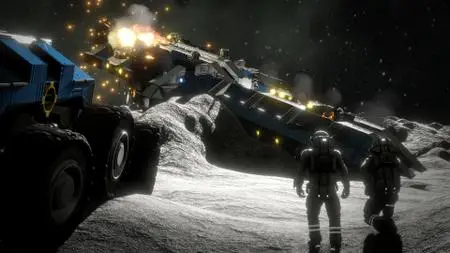 Space Engineers features a realistic, volumetric-based physics engine: everything in the game can be assembled, disassembled, damaged and destroyed. The game can be played either in single or multiplayer modes. Volumetric objects are structures composed from block-like modules interlocked in a grid. Volumetric objects behave like real physical objects with mass, inertia and velocity. Individual modules have real volume and storage capacity.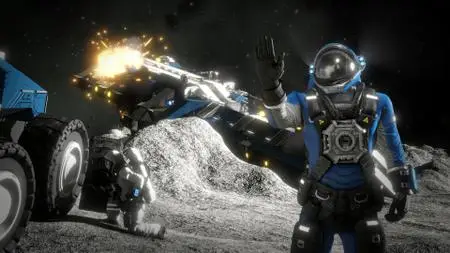 Space Engineers is inspired by reality and by how things work. Think about modern-day NASA technology extrapolated 60 years into the future. Space Engineers strives to follow the laws of physics and doesn't use technologies that wouldn't be feasible in the near future.
Space Engineers concentrates on construction and exploration aspects, but can be played as a survival shooter as well. We expect players will avoid engaging in direct man-to-man combat and instead use their creativity and engineering skills to build war machines and fortifications to survive in space and on planets. Space Engineers shouldn't be about troops; it should be about the machinery you build.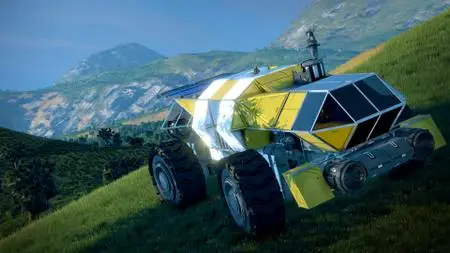 Space Engineers utilizes an in-house built VRAGE 2.0, realistic volumetric-based physics engine: all objects can be assembled, disassembled, damaged and destroyed.
How to Play
Start by watching this video tutorial:
http://www.SpaceEngineersGame.com/how-to-play.html
Performance Notes
The performance depends on the complexity of your world and the configuration of your computer. Simple worlds run smoothly even on low-end computers, but a more complex world with rich object interactions could overload even high-end computers.
System Requirements Minimum:
OS: Microsoft Windows 7 (latest SP) 64-bit
Processor: Intel i5 @ 3.0 GHz or higher (or AMD equivalent)
Memory: 8 GB RAM
Graphics: Geforce 750/Radeon R9 270X or higher
DirectX: Version 11
Storage: 25 GB available space
Sound Card: DirectX® compatible on-board
Additional Notes: No internet connection needed for single player, but for multiplayer we recommend 5Mbit/s or more
Game Teaser Trailer

Space.Engineers-CODEX


Pe...ingual GAMES CLICK HERE

>&... Blog Here <<<
If you like this release please support Developer / Publisher and BUY it.
If you'll find that my links are dead please let me know through the Private Messages.
Please DO NOT MIRROR

Password:
giochi