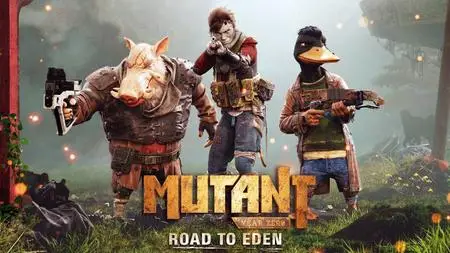 Mutant Year Zero: Road to Eden - Stalker Trials (2019)
PC Game | Publisher: Funcom | Developer: The Bearded Ladies | 5.9 GB
Languages: English, Français, Italiano, Español, Deutsch, Русский, 中文, 日本語, 한국어, Português, Polski
Genre: Adventure, RPG, Strategy | Release Date: 26 February 2019
From a team including former designers of HITMAN and PAYDAY comes Mutant Year Zero: Road to Eden, a tactical adventure game that combines the turn-based combat of XCOM with real-time stealth and exploration of a post-human world reclaimed by nature… and Mutants.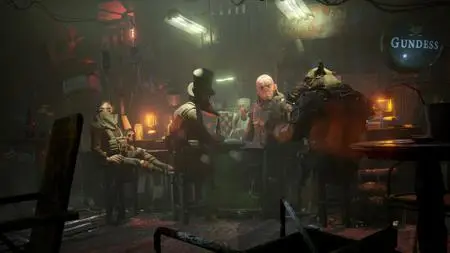 Of course the world ends.
It was just a question of time. Extreme climate change, global economic crisis, a lethal pandemic, and increasing tension between old and new superpowers. For the first time since 1945 nuclear weapons were used in armed conflict. Mushroom clouds rose from east to west before the dust settled.
Now it's over and the Earth is still. Nature has invaded ruined cities. Wind sweeps through empty streets, turned into graveyards.
The humans are all gone. Scavenging through the remains of civilization are the Mutants, deformed humanoids and animals alike, searching for salvation or just something to eat. To survive, you and your companions must venture out to explore the Zone.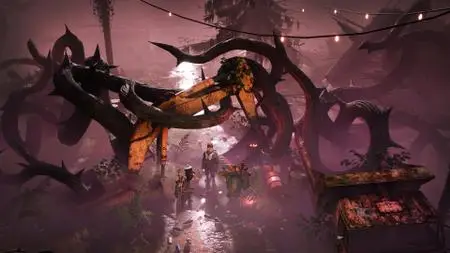 Maybe one day you will find the Eden of legends, the ancients' haven in the middle of hell. That's where truth awaits, the stories say. Maybe you will find your answers there. Then again, maybe it's all bullshit.
TACTICAL COMBAT
Mutant Year Zero: Road to Eden is the ultimate fix for your tactical strategy addiction. Dive into a deep, turn-based, tactical combat system inspired by the XCOM games.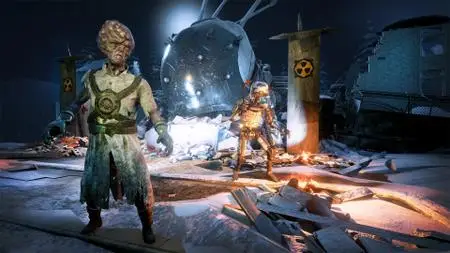 EXPLORE A POST-HUMAN EARTH
Journey through a post-human world of abandoned cities, crumbling highways, and overgrown countryside. Check back at the Ark, a neon-bathed oasis of ill repute and questionable characters, to restock your supplies and plan out your next adventure.
Welcome Stalkers, to your new testing grounds!
Mutant Year Zero: Road to Eden is expanding with the release of Stalker Trials. This separate challenge mode rolls out in a free update and will truly put your skills as a Mutant Stalker to the test.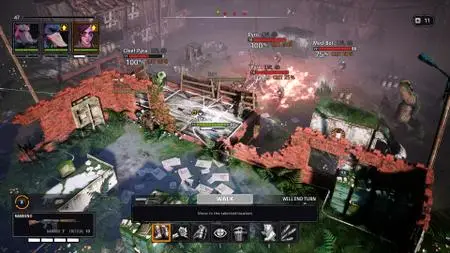 All you need to do to access this new content is to patch the game to the latest version. Then you'll find the Stalker Trials in the main menu. The game's maps will be re-populated with different types of enemies to create new challenges for you and your chosen team. All characters, mutations and skills will be available at your fingertips, but you need to buy and upgrade any weapons and armor you think you'll need.
System Requirements Minimum:
Requires a 64-bit processor and operating system
OS: Windows 7 64 Bit/ Windows 8 64 Bit/ Windows 10 64 Bit
Processor: Intel Core i5-760 / AMD Phenom II X4 965
Memory: 6 GB RAM
Graphics: NVidia GTX 580 / AMD Radeon HD 7870
DirectX: Version 11
Storage: 8 GB available space
Game Teaser Trailer

Mutant.Year.Zero.Road.to.Eden.Stalker.Trials-CODEX


Pe...ingual GAMES CLICK HERE

>&... Blog Here <<<
If you like this release please support Developer / Publisher and BUY it.
If you'll find that my links are dead please let me know through the Private Messages.
Please DO NOT MIRROR

Password:
giochi