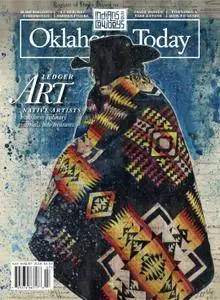 Oklahoma Today - June 22, 2018
English | 116 pages | True PDF | 60.0 MB
This July, Oklahoma Today returns with its annual Indians + Cowboys Issue! Ride along with Blake Shelton as he opens his Ole Red bar, restaurant, gift shop, and live music venue in the historic Chickasaw capital town of Tishomingo. Explore the vibrant creativity and rich history of Native American ledger art. Watch as modern-day Osage women reclaim their right to representation in a powerful essay and photo series by Ryan RedCorn that tells the story-behind-the-story of last year's bestselling book Killers of the Flower Moon. Follow along with Susan Dragoo as she follows the path of the Butterfield Overland Mail Route, which carried stagecoaches full of mail through Wild West Indian Territory. And get the largely untold story of Mary Golda Ross, the first female Native American aerospace engineer, who pioneer space travel technology at NASA. Plus: What to do (and not do) at a powwow; a museum in Dewey that's a stroll through the past; and for those who can't wait for the State Fair to taste an Indian taco, we found a central Oklahoma restaurant serving them every day. All this and more in the July/August 2018 issue of Oklahoma Today!