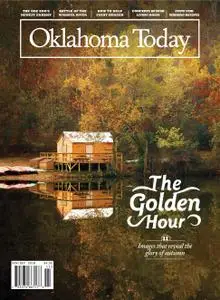 Oklahoma Today - October 19, 2018
English | 100 pages | True PDF | 56.1 MB
Welcome autumn and the holidays with the November/December issue of Oklahoma Today. Get to know the cassowaries, Indian rhinos, elephants, red pandas, tanuki, and more at the new Sanctuary Asia exhibit at the Oklahoma City Zoo. Find a more intimate experience of live music with our feature about the growth of house concerts all over the state. Dive into our scenic portfolio of eleven images of autumn landscapes from all over the state. On their 150th anniversary, learn the real history behind the events commemorated at the Washita Battlefield National Historic Site. And with the holidays approaching, follow Dyrinda Tyson as she explores the organizations, churches, nonprofits, and individuals working to fight hunger in the state of Oklahoma. Plus: a walking tour of historic Main Street in Shawnee; a Noble nonprofit that pairs young and old alike with miniature horses as a form of therapy; and all the winning recipes from our 2018 Oklahoma Pride Cooking Contest at the Oklahoma State Fair—right in time for you to make a major splash at your holiday dinners. All this and more in the November/December 2018 issue of Oklahoma Today.