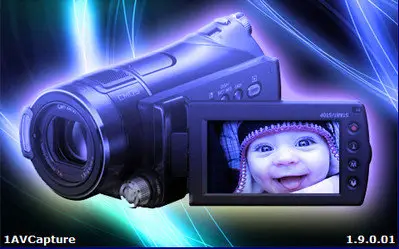 PCWinSoft 1AVCapture 1.9.0.01 | 4.9 Mb
1AVCapture can capture and record anything you can hear or see on your PC. It doesn't matter if the video you want to capture comes from your webcam, the PC desktop, from your TV tuner, or from inside websites or media players. It is all good.
1AVCapture also records audio from any source including streaming audio, CDs, audio from DVDs, games, and voice. You want to record your Canmcorder? No problem. 1AVCapture supports any external device you can plug into your PC. 1AVCapture is the ultimate audio video capture solution!
Features:
• Capture and record streaming video from inside web browsers and media players including DRM protected content.
• Capture and record your entire PC desktop or a window or a region diretly to AVI or WMV
• Record CD quality audio from any source into WAV, WMA and MP3 files.
• Capture and record video from webcam time-stamped or not.
• Capture video from TV tuner, Camcorder, VCR and Microcameras via S-Video or Composite-Video.
• Grab screenshots from the entire screen, a window, or region manually or automatically directly in JPG format.
• Grab snapshots from any video source directly manually or automatically in JPG format.
Home Page:
http://www.pcwinsoft.com/