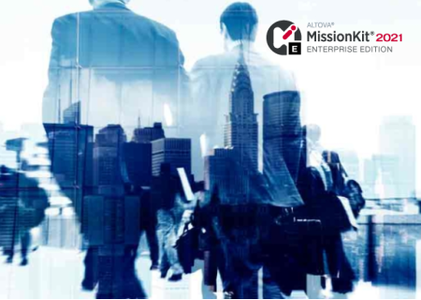 Altova MissionKit 2021 rel.2 SP1 Enterprise | 387.3 mb
Altova announced release of Version 2021 Release 2 of its MissionKit desktop developer tools and server software. This new version includes a completely overhauled XML Grid View in XMLSpy, support for XSLT3 for XML data mapping in MapForce, a charts and statistics dashboard in FlowForce Server, and much more.
XML Grid provides a graphical view of an XML document that has long been one of the most popular XML editing tools in XMLSpy. Now, in v2021r2, XML Grid View has been completely rebuilt to add advanced new functionality. New features include:
- Viewing Base-64 images as graphics
- Adapting display by swapping table rows/columns
- Real-time validation and SmartFix auto-correction
- Integrated filters and formulas
- Charts and graphs
- Copy/paste directly from external applications
- Easy viewing of very large XML files
These new XML Grid View features take this editing paradigm to the next level, allowing developers to not just visualize, understand, and edit an XML document more easily – now they can achieve far more than is possible in a text editor alone.
Some additional new features found in this release include:
- Support for XSLT3 for XML data mapping in MapForce
- Charts and statistics dashboard in FlowForce Server
- Support for Find and Replace in StyleVision
- Support for C# code generation for .NET Core and .NET5
- Support for additional database versions
- And many more
XML Editor: Grid View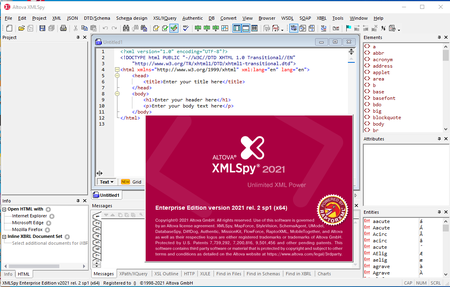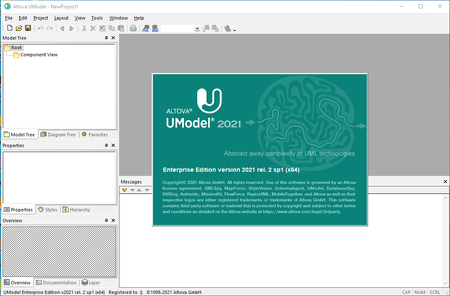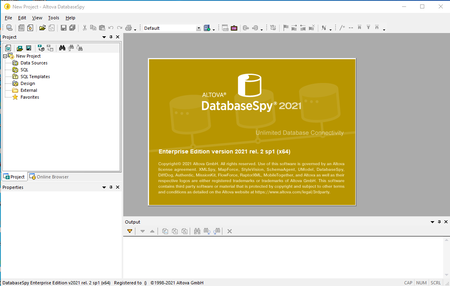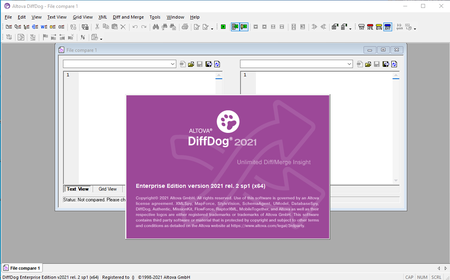 Altova MissionKit
is a software development suite of enterprise-class XML, SQL, and UML tools for information architects and application developers. MissionKit includes Altova XMLSpy, MapForce, StyleVision, and other products for building today's real-world software solutions. Altova MissionKit Enterprise Edition provides the most advanced functionality, including XBRL tools, Web services development, chart creation, EDI mapping, and more, in addition to core functionality for XML, SQL, and UML development, in a tightly integrated toolset. Altova MissionKit Enterprise Edition delivers all 7 tools for less than the price of 2.
This video is a quick demo of the XMLSpy JSON and XML editor, providing an overview of functionality for developing XSD and JSON Schemas, XPath, XQuery, XSLT, and more.
Altova
is a software company offering specialized tools for both developers and business users. The creator of XMLSpy, MapForce and other award-winning products, Altova is a key player in the software tools industry and the leader in XML and JSON solution development tools. The company offers a complete line of desktop developer software for XML, JSON, SQL, and UML; high-performance workflow automation server products; and a cross-platform mobile and enterprise app development platform.
Founded in 1992, Altova is headquartered in Beverly, Massachusetts and Vienna, Austria.
Product:
Altova MissionKit
Version:
2021 rel.2 SP1 Enterprise
Supported Architectures:
x64
Website Home Page :
www.altova.com
Language:
english
System Requirements:
PC *
Size:
387.3 mb
Desktop Developer Tools
Altova has tested its desktop developer tools on various OS platforms to enable multi-platform XML, SQL, and UML development in the enterprise. Specifically, Altova developer software can be used on the following dominant platforms in today's IT landscape:

- Windows: Microsoft Windows is the primary platform for XMLSpy and all MissionKit tools and recommended by Altova. Altova desktop developer tools are fully compatible with Windows 7 SP1 with Platform Update, Windows 8, Windows 8.1, Windows 10, and Windows Server 2008 R2 SP1 with Platform Update or newer.
Please visit my blog
Added by 3% of the overall size of the archive of information for the restoration

No mirrors please