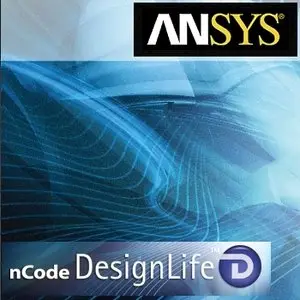 Ansys 13.0 nCode DesignLife 7.0 SP1 32bit & 64bit | 670.9 mb & 754.4 mb
nCode DesignLife provides fatigue life prediction from finite element results to answer the question "how long will it last?" or "will it pass the test?" before you even have prototype. Go beyond simplified stress analysis and avoid under or over-designing your products by simulating actual loading conditions.
About ANSYS, Inc.
Founded in 1970, ANSYS employs over 1,700 employees, and many of them are engineers with advanced degrees and extensive training in fields such as finite element analysis, computational fluid dynamics and design optimization. ANSYS is passionate about pushing the limits of its world-class technology, so our customers can turn their design concepts into successful, innovative products.
About HBM-nCode
Established in 1982, nCode is the leading supplier of durability, test and analysis products to a range of markets including: Aerospace, Automotive, Defense, Off Highway, Rail Transport, Wind Energy. nCode's global team delivers expertise and solutions in: Test & Measurement, Operational Monitoring and Product Design.
nCode software and solutions are part of HBM, a technology and market leader worldwide, offering products and services across the entire measurement spectrum, from virtual to physical.
About ANSYS nCode DesignLife
Fatigue occurs over time as materials within a product are stressed by repeated usage. Engineering simulation analysis using ANSYS nCode DesignLife technology helps product developers avoid such in-field failures along with resulting warranty problems and costs.
Advanced fatigue analysis capabilities of nCode DesignLife, a leading durability software from HBM used by OEMs and their suppliers around the world, has been fully integrated into the ANSYS Workbench environment. Using ANSYS nCode DesignLife, mechanical engineers can address complex product life and durability issues, all before a prototype is ever built.
The combination of the ANSYS Workbench platform and nCode DesignLife technology creates a simulation environment in which fatigue analysis can easily be added, using a standard drag-and-drop interface, to the structural mechanics process.
A predetermined time series of loadings — for example, as measured in a vehicle on a test track — is applied using the finite element simulation responses from ANSYS Mechanical software over a large number of repetitions. Based on material failure data gathered from experiments, the fatigue failure that occurs as a result of the simulated cyclic loadings can be predicted.
ANSYS nCode DesignLife Features
- Intuitive and easy to use software for performing fatigue analysis from finite element models
- Direct support for leading FEA results data including ANSYS, Nastran, Abaqus, RADIOSS, …
- Efficiently analyze large finite element models and complete usage schedules
- Wide range of fatigue analysis capabilities including stress-life, strain-life, multi-axial, weld analysis, virtual shaker table, and more
- Highly configurable for the expert user
- Single environment for both Test and CAE data
- Enables standardization of analysis processes and reporting
More info:
www.ncode.com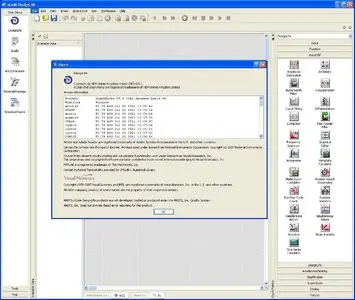 Additional information: The program Ansys 13.0 nCode DesignLife 7.0 can be installed as a Stand Alone and integrated into the established ANSYS 13
visit my blog
Name:
Ansys 13.0 nCode DesignLife
Version:
7.0 SP1 32bit & 64bit
Creator:
www.ansys.com
&
www.ncode.com
Interface:
english
OS:
Windows XP / Vista / Seven
Size:
670.9 mb & 754.4 mb
Ansys 13.0 nCode DesignLife 7.0 SP1 32bit
Скачать | Download c filesonic.com
Скачать | Download c letitbit.net
Скачать | Download c depositfiles.com
Скачать | Download c vip-file.com

http://www.filesonic.com/file/1614733231/an13ncdl70s132b.part1.rar
http://www.filesonic.com/file/1614796661/an13ncdl70s132b.part4.rar
http://www.filesonic.com/file/1614815641/an13ncdl70s132b.part3.rar
http://www.filesonic.com/file/1614724011/an13ncdl70s132b.part2.rar

http://letitbit.net/download/26395.2ce6742e424f948e7131bef563e8/an13ncdl70s132b.part1.rar.html
http://letitbit.net/download/36093.323ec93923f0ff8f6e197fd62aed/an13ncdl70s132b.part2.rar.html
http://letitbit.net/download/78466.7bd68c2c867cf69f355b960a86ed/an13ncdl70s132b.part3.rar.html
http://letitbit.net/download/66783.6a004dc8b5200ba5f71169a6d9e6/an13ncdl70s132b.part4.rar.html

http://depositfiles.com/files/o5cslte5i
http://depositfiles.com/files/fyla8y0ug
http://depositfiles.com/files/ien7x5vwr
http://depositfiles.com/files/l03f4xxhs
Ansys 13.0 nCode DesignLife 7.0 SP1 64bit
Скачать | Download c filesonic.com
Скачать | Download c letitbit.net
Скачать | Download c depositfiles.com
Скачать | Download c vip-file.com

http://www.filesonic.com/file/1614922161/an13ncdl70s164b.part1.rar
http://www.filesonic.com/file/1617980111/an13ncdl70s164b.part2.rar
http://www.filesonic.com/file/1617998261/an13ncdl70s164b.part3.rar
http://www.filesonic.com/file/1618068641/an13ncdl70s164b.part4.rar

http://letitbit.net/download/90549.924f68142f2174532e5526786f95/an13ncdl70s164b.part1.rar.html
http://letitbit.net/download/70487.7763a640f7f506c066fd11862737/an13ncdl70s164b.part2.rar.html
http://letitbit.net/download/05926.03b23b1234528af88f9783674f2d/an13ncdl70s164b.part3.rar.html
http://letitbit.net/download/20957.2cd0a5bd407130eb64173930278b/an13ncdl70s164b.part4.rar.html

http://depositfiles.com/files/mc5kaqvx4
http://depositfiles.com/files/lw361iddx
http://depositfiles.com/files/l6z1122pu
http://depositfiles.com/files/itc3uik7k
All parts on depositfiles.com, letitbit.net, filesonic.com interchanged. It is added by 5% of the overall size of the archive of information for the restoration

No mirrors please