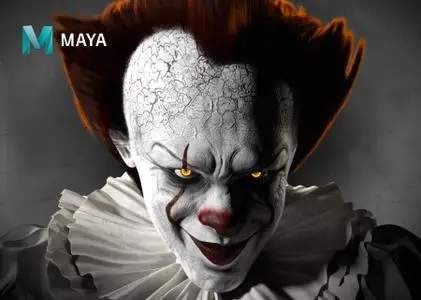 Autodesk Maya (LT) 2020.1 | 3.1 Gb
Autodesk is pleased to announce the availability of Maya (LT) 2020.1. This release provides new tools and updates to help animators, modelers, riggers, and technical artists be more efficient and productive so they can spend more time on the creative.
What's New in Maya 2020.1 Update Rokoko + Maya
We've partnered with Rokoko to bring you an industry-leading motion capture library right inside of Maya. With the Rokoko plug-in, you can simply drag and drop mocap assets into your scenes from the comfort of your own home, without the need for a multi-million dollar studio or equipment setup. For the first time, you can leverage assets built for big productions like Star Wars: The Last Jedi, Doctor Strange, Assassin's Creed, and Horizon Zero Dawn in your own projects, for just $3-$6 a piece.
Rokoko + Autodesk: Motion Library is coming to Maya.
Bifrost Extension for Maya 2.0.5.0
Maya 2020.1 includes Bifrost Extension for Maya version 2.0.5.0. Some of the highlights since Bifrost 2.0.3.0 (released with Maya 2020) include:
- Faster compilation, giving better graph interactivity.
- Faster aero simulations, and other aero improvements.
- Improvements to vary_source_property, constrain_mpm, and other nodes.
- Better graph readability and zooming.
High resolution textures now supported for 3D Paint
When painting on a 3D object, you can now save textures at a size of up to 16k. Textures larger than 4096 x 4096 may yield slower performance. See Paint on a 3d object for more information.
Time Slider Bookmark Improvements
Based on your feedback, tooltips have been added to options in the Time Slider Manager and several new functionalities have been added to the Time Slider Bookmarks:
Interactive Move and Scale
You can now Ctrl + drag a bookmark to move it left and right on the Time Slider. To scale a bookmark, Ctrl + drag the left or right edge of the bookmark.
Both these interactions respect the Current time indicator Snap to whole frames preference in the Time Slider preferences, so you can turn this option off if you want to scale and move bookmarks at decimal values.
Step through bookmarks
There are now two new commands to step bookmarks forward and backward, so you can set the current time to the start of the next or previous bookmark. To step through your bookmarks, press ' (apostrophe) to move the selection forward and ; (semicolon) to step backward.
Bookmark Manager
Now, bookmarks are displayed according to their position in the time sequence, as opposed to by when they were created, allowing for a more intuitive approach to working with the Bookmark Manager.
Obtain the latest Substance plug-in
The Substance plug-in enables you to create and edit shading networks with substance textures in Maya.
What's New in Maya LT 2020.1 Update
See the
Release Notes
link for contains enhancements and fixed issues in this Update.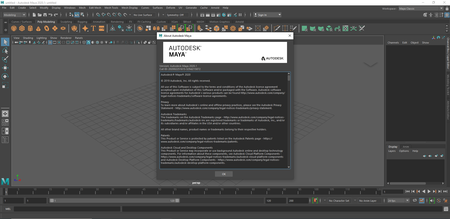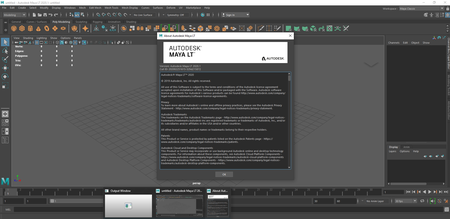 Autodesk has released Maya (LT) 2020,
the latest version of its 3D animation software, extending the cached playback system to support simulations, and updating the Bifrost for Maya multiphysics plugin.
The release also adds Remesh and Retopologize tools, support for a new matrix-driven rigging workflow, a GPU-based Proximity Wrap deformer and a new system of animation bookmarks.
The retopology tools and improvements to animation workflow also feature in Maya LT 2020, the latest version of the cut-down edition of Maya aimed at games artists.
With a focus on empowering artists throughout the production pipeline, Maya 2020 introduces new tools and updates that not only help animators, modelers, riggers, and technical artists work faster and more intuitively, but also make the creative process more fun.
Autodesk
helps people imagine, design and create a better world. Everyone—from design professionals, engineers and architects to digital artists, students and hobbyists—uses Autodesk software to unlock their creativity and solve important challenges.
Product:
Autodesk Maya
Version:
(LT) 2020.1
Supported Architectures:
x64
Website Home Page :
www.autodesk.com
Language:
multilanguage
System Requirements:
PC *
Supported Operating Systems:
*
Size:
3.1 Gb
Autodesk Maya (LT) 2020 software is supported on the following 64-bit operating systems and at a minimum, requires a system with the following 64-bit hardware

Operating System
- Microsoft Windows 7 (SP1), Microsoft Windows 10 Anniversary Update (64-bit only) (version 1607 or higher) operating system
- Nvidia Guide for Virtualization with GRID & VMWare
Hardware
CPU: 64-bit Intel or AMD multi-core processor with SSE4.2 instruction set
Graphics Hardware: Refer to the following pages for a detailed list of recommended systems and graphics cards: Maya Certified Hardware
RAM: 8 GB of RAM (16 GB or more recommended)
Disk Space: 4 GB of free disk space for install
Pointing Device: Three-button mouse
Please visit my blog
Added by 3% of the overall size of the archive of information for the restoration

No mirrors please