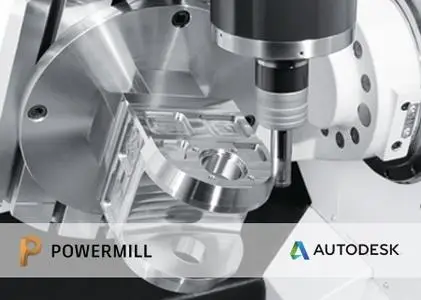 Autodesk Powermill 2021.0.1 Update | 137.6 mb
Languages: 中文 Simplified, 中文 Traditional, Čeština, english, Français, Deutsch, Magyar,
Italiano, 日本語, 한국어, Polski, Português, Русский, Slovenčina, Español, Türkçe
The Autodesk Advanced Manufacturing Technology Centre development team is pleased to announce the availability of PowerMill 2021.0.1, is expert CAM software for manufacturers of molds, dies and highly complex componentswanting to achieve the maximum quality, control, and efficiency from their CNC machines.
The fixes in PowerMill 2021.0.1 Toolpaths
- A problem has been fixed that could cause excessively long calculation times when using automatic collision avoidance with point redistribution.
- A problem has been fixed that could cause colliding moves to be included in a toolpath without the toolpath being marked as unsafe.
- A problem has been fixed that could cause a toolpath to be incomplete when using automatic collision checking with a tool assembly that included a shank component entirely within the holder.
- When corner filleting settings are not compatible with other parameters, such as spiral or 5-axis settings, the toolpath is not calculated and an error message is issued.
Toolpath simulation
- Verifying an NC Program again no longer discards simulation issues on connections.
- A problem has been fixed where ViewMill could close unexpectedly when loading a triangulated block.
- Deposition at the start of each additive pass is now shown in stock simulation.
- A problem has been fixed with additive stock simulation that could cause it to miss the first move of some toolpaths.
Printing
- An issue that prevented printing and print preview from working correctly has been fixed.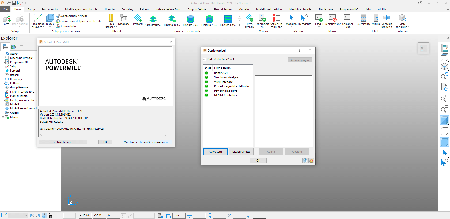 Autodesk Advanced Manufacturing solutions
meet the needs of a huge variety of manufacturers so if you are still using manual programming methods and need to expand, you have previously invested in CAM software which you are starting to outgrow or if you have an existing investment in CNC machinery and need to expand your capabilities and maximise machine potential, simply use Autodesk CAM Software and CAM Milling Solutions.
PowerMill
is the ideal solution if you need world class CAM software for high-speed and 5-axis machining for manufacturing, with full control of advanced strategies, and toolpath editing to get maximum quality from your machined parts.
With subtractive and additive machining giving you a hybrid solution for your production needs, PowerMill gives you a professional solution for manufactures of molds, dies and complex parts. Take full control of how you want to machine your parts and not how your CNC machine wants to produce your parts and let PowerMill help you to maximise your current CNC machines capabilities.
PowerMill | Model Filleting
Autodesk
helps people imagine, design and create a better world. Everyone—from design professionals, engineers and architects to digital artists, students and hobbyists—uses Autodesk software to unlock their creativity and solve important challenges.
Product:
Autodesk PowerMill
Version:
Ultimate 2021.0.1 Update
Supported Architectures:
x64
Website Home Page :
www.autodesk.com
Language:
multilanguage
System Requirements:
PC *
Supported Operating Systems:
*
Software Prerequisites:
Autodesk PowerMill 2021
Size:
137.6 mb
System requirements for Autodesk PowerMill 2021

Operating System Microsoft Windows 10 (64-bit)
CPU Type Multiple core 64-bit processor, such as Intel Core i7 or Intel Core i9
Memory 8 GB RAM minimum recommended / 16 GB RAM or more recommended for demanding parts
Graphics Card NVIDIA Quadro / At least 2GB fully OpenGL 2.0 compliant
Screen Resolution 1920 x 1200
Disk Space 160 GB
Autodesk Powermill Ultimate 2021
Please visit my blog
Added by 3% of the overall size of the archive of information for the restoration

No mirrors please