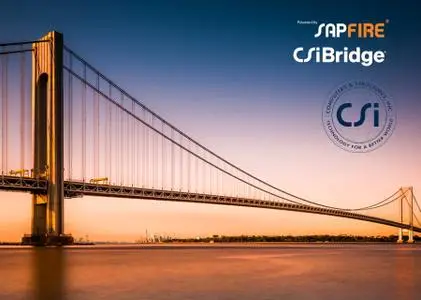 CSIBridge 23.1.0 build 1717 | 866.6 mb
Computers and Structures, Inc. (CSI) is pleased to announce the availability of CSiBridge 23.1.0 build 1717 is a graphic designing software used by engineers for modeling, analysis, and design of bridge structures.
CSiBridge 23.1.0 Release notes - Date: 15-Mar-2021
Application Programming Interface (API)
Improved performance and examples for remote API and COM clients.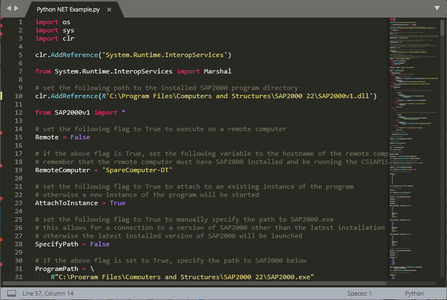 Loading
Temperature gradient loading has been added according to the IRC:6-2017 code.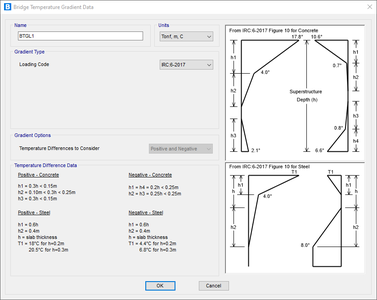 An enhancement has been implemented to add automated bridge wind loading according to the IRC:6-2017code.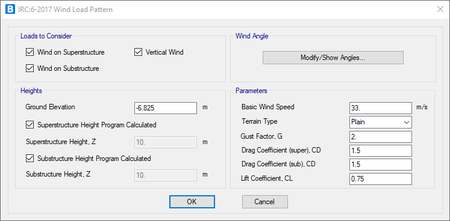 The IRC vehicle library has been expanded to include the Special Vehicle (SV), Fatigue Truck (40T), and 70R Tracked vehicle per the IRC:6-2017 code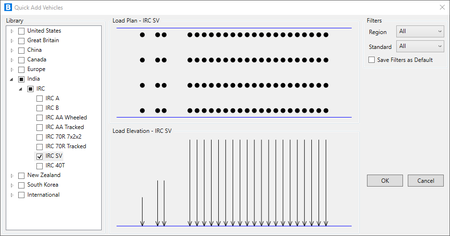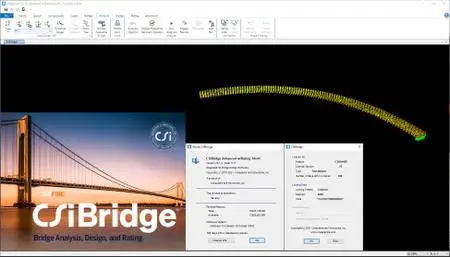 CSiBridge
is specialized analysis and design software tailored for the engineering of bridge systems. Suspension, cable-stay, elevated-roadway, and other types of bridge systems may be modeled and designed to suit any one of a variety of purposes, including means for crossing water, linking points between shear terrain, or extending over highway infrastructure. Customized controls and features integrate across a powerful object-based modeling environment to offer an intuitive, practical, and productive computational tool for bridge engineering. Advanced modeling features and sophisticated analysis techniques account for dynamic effects, inelastic behavior, and geometric nonlinearity. Code-based templates streamline the engineering process from model definition through analysis, design optimization, and the generation of comprehensive output reports. CSiBridge is the premier software for bridge engineering.
CSiBridge v23 Enhancements
Founded in 1975, Computers and Structures, Inc. (CSI)
is recognized globally as the pioneering leader in software tools for structural and earthquake engineering. Software from CSI is used by thousands of engineering firms in over 160 countries for the design of major projects, including the Taipei 101 Tower in Taiwan, One World Trade Center in New York, the 2008 Olympics Birds Nest Stadium in Beijing and the cable-stayed Centenario Bridge over the Panama Canal. CSI's software is backed by more than three decades of research and development, making it the trusted choice of sophisticated design professionals everywhere.
Product:
CSIBridge
Version:
23.1.0 build 1717 Advanced w/Rating
Supported Architectures:
x64
Website Home Page :
www.csiamerica.com
Language:
english
System Requirements:
PC *
Size:
866.6 mb
Processor
- Minimum: Intel Pentium 4 or AMD Athlon 64
- Recommended: Intel i5/i7, AMD Athlon X4/Ryzen, or better
- A 64-bit CPU is required
- The SAPFire Analytical Engine includes multi-threaded solvers and algorithms that can take advantage of multi-core CPUs. The design algorithms can also utilize multiple cores.

Operating System
- Microsoft Windows 7, Microsoft Windows 8 or Microsoft Windows 10
- 64-bit processor

Video Card
- Minimum: Supporting 1024 by 768 resolution and 16 bits colors for standard (GDI+) graphics mode
- Recommended: Discrete video card with NVIDIA GPU or equivalent and dedicated graphics RAM (512 Mb or larger) for DirectX graphics mode. The card must be DirectX 11 Compatible.
- DirectX graphics mode fully utilizes the hardware acceleration provided by a GPU and dedicated graphics RAM.
- For better graphics quality in terms of anti-aliasing and line thickness, the device raster drawing capabilities should support legacy depth bias.

Memory
- Minimum: 8 GB RAM
- The problem size that can be solved and the speeds for solution & response recovery increase considerably with more RAM.

Disk Space
- 6 GB to install the software.
- Additional space will be required for running and storing model files and analysis results, dependent upon the size of the models
- Recommended: 500GB or larger PCIe Solid State Drive (SSD). External and network drives are not recommended.
Please visit my blog
Added by 3% of the overall size of the archive of information for the restoration

No mirrors please