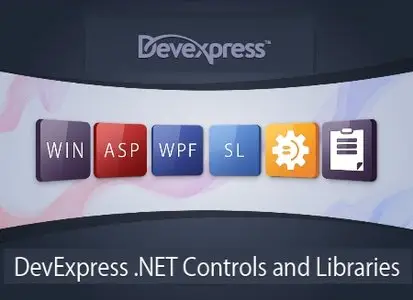 DevExpress Dxperience 2011.1.4 | 938.8 mb
DevExpress engineers feature-complete Presentation Controls, IDE Productivity Tools, Business Application Frameworks, and Reporting Systems for Visual Studio. Whether using WPF, Silverlight, ASP.NET or WinForms, DevExpress tools help you build and deliver your best in the shortest time possible.
Our Awards
Over the years, DevExpress has earned numerous industry awards for its controls and development tools along with our influence within the developer community. We take great pride in these awards since many of them were voted on by software developers such as yourself and reflect the passion of our loyal customers for DevExpress technologies.
Far more important than any award, however, is the reality that everyone here at DevExpress embraces… Solving the business requirements of our customers on a daily basis. Whether a new feature, change request, or technical support issue, our responsibility is to meet and exceed your expectations every day.
What's New in DXperience 2011 vol 1
With this release, DevExpress is proud to announce the availability of numerous new WPF and Silverlight controls along with extended features and capabilities across our entire product line, including:
- XtraReports for LightSwitch
- New DXGauges for WPF & Silverlight
- New DXTreeList for WPF & Silverlight
- New DateNavigator for WPF
- New MVC Chart Extension
- New ASP.NET Docking Suite
- Windows Workflow Foundation integration for XAF
- New State Machine Module for XAF
- New Profiler and WCF services support for XPO
- Cross-Platform Data Library enhancements
- New OAuth 1.0 and OAuth 2.0 Library
- and so much more
More info:
www.devexpress.com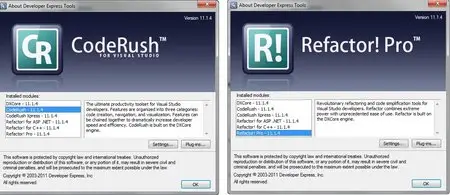 visit my blog
Name:
DevExpress Dxperience
Version:
2011.1.4
Creator:
www.devexpress.com
Interface:
english
OS:
Windows XP / Vista / Seven
Platform:
Microsoft .Net Framework 2.0-4.0, MS Visual Studio 2005-2010
Size:
938.8 mb
Скачать | Download c letitbit.net
Скачать | Download c filesonic.com
Скачать | Download c depositfiles.com
Скачать | Download c vip-file.com

http://www.filesonic.com/file/1310743011/deexdx1114.part1.rar
http://www.filesonic.com/file/1310771331/deexdx1114.part2.rar
http://www.filesonic.com/file/1310794361/deexdx1114.part3.rar
http://www.filesonic.com/file/1310833181/deexdx1114.part4.rar

http://letitbit.net/download/17369.121a65abce4237d4c20144a56988/deexdx1114.part1.rar.html
http://letitbit.net/download/55609.575c06f1c99b49d48fd5979de83d/deexdx1114.part2.rar.html
http://letitbit.net/download/79631.74f6e9df4fe5a450f726898fbb1b/deexdx1114.part3.rar.html
http://letitbit.net/download/91533.941bdd10bbea6e15cf892f8d872d/deexdx1114.part4.rar.html

http://depositfiles.com/files/vzkz3039y
http://depositfiles.com/files/w2nah1z1h
http://depositfiles.com/files/n6hz9sj0h
http://depositfiles.com/files/4auodzqz3
All parts on depositfiles.com, letitbit.net, filesonic.com interchanged. It is added by 5% of the overall size of the archive of information for the restoration

No mirrors please