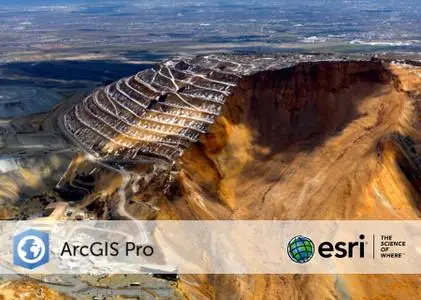 ESRI ArcGIS Pro 2.5 | 1.7 Gb
ESRI is pleased to announce the availability of ArcGIS Pro 2.5. This release gives us lot of new functionality and major updates.
What's new in ArcGIS Pro 2.5
Here are a few of the new items you can expect to find in ArcGIS Pro 2.5:
Mapping and Visualization
- Color management settings to ensure colors are rendered consistently across devices
- Exportability to the Adobe Illustrator Exchange (.AIX) file format to bring maps into Adobe Illustrator for graphic design and map finishing
- New map projections
- Overprint capability for symbol layers to avoid registration errors in printing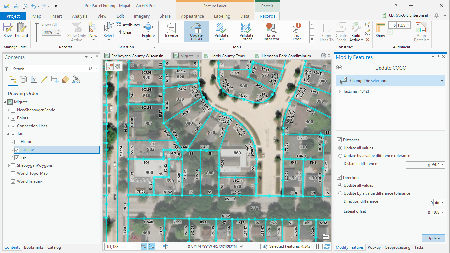 Analysis
- Python notebooks integrated into ArcGIS Pro for data science workflows
- Ability to schedule analytical tools to run later or with recurrence
- Improvements in performance especially when working in large projects
- New workflows for business analytics tasks, such as site evaluation and target marketing
Data management
- Metadata automation
- Manage distributed data using geodatabase replication workflows to create and manage replicas and sync changes using traditional versioning
- Updates for authoring indoor maps for use with ArcGIS Indoors
- Ability to turn Building Information Management (BIM) file workspaces into a geodatabase feature dataset
Map production
- New tools and enhancements for aviation and maritime mapping and charting, defense mapping, pipeline referencing, and production mapping.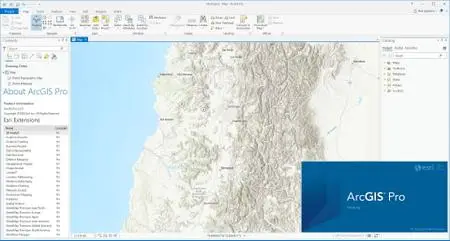 ArcGIS Pro,
the powerful single desktop GIS application, is feature-packed software developed with enhancements and ideas from the ArcGIS Pro user community. ArcGIS Pro supports data visualization; advanced analysis; and authoritative data maintenance in 2D, 3D, and 4D. It supports data sharing across a suite of ArcGIS products such as ArcGIS Online and ArcGIS Enterprise, and enables users to work across platforms through Web GIS.
With every release of ArcGIS Pro, there are many useful, interesting and often fun new features to help you get your work done. ArcGIS Pro also provides new ways to improve mapping and spatial analysis efficiency and productivity with faster, easier methods. ArcGIS Pro 2.5 continues its mission of bringing you the new tools, workflows and capabilities requested by the community and optimized for the modern GIS professional.
What's New in ArcGIS Pro 2.5
Esri is the global market leader
in geographic information system (GIS) technology, location intelligence, mapping software, and spatial analytics. Esri software is deployed in more than 350,000 organizations and 75 percent of Fortune 500 companies. The world's largest cities, most national governments, and more than 7,000 colleges and universities use Esri technology to improve operational and business results. Since 1969, Esri has helped customers unlock the full potential of data with its pioneering commitment to geospatial information technology. Esri builds ArcGIS, the world's most powerful geospatial cloud platform, and engineers the most advanced solutions for digital transformation, the Internet of Things (IoT), and advanced analytics.
Product:
ESRI ArcGIS
Version:
Pro 2.5
Supported Architectures:
x64
Website Home Page :
https://desktop.arcgis.com/
Language:
english
System Requirements:
PC *
Size:
1.7 Gb
Supported operating systems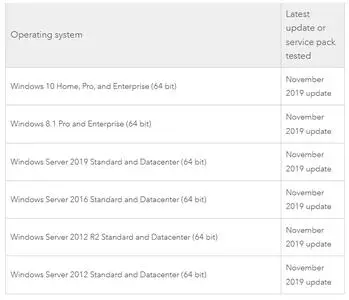 Hardware requirements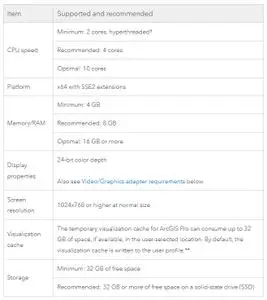 *Hyperthreaded CPUs typically feature two threads per core. A hyperthreaded 2-core CPU will have four threads available for processing, while a hyperthreaded 6-core CPU will have 12 threads available for processing.
**The cache is written by default to the user profile's \Local subfolder, so it does not roam with the user profile if roaming profiles are enabled by your system administrator.
Video/Graphics adapter requirements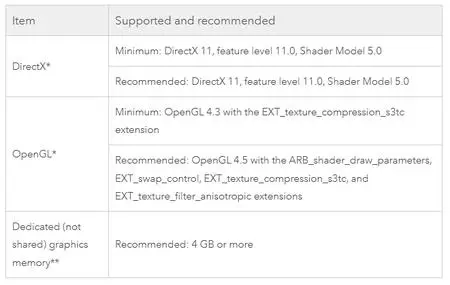 *ArcGIS Pro will automatically use OpenGL if DirectX requirements are not met. You can manually change to OpenGL if you suspect an issue with your driver.
**If you're using a notebook computer with an integrated GPU, consider increasing the system RAM to compensate for the usage of shared memory.
Software requirements

Please visit my blog
Added by 3% of the overall size of the archive of information for the restoration

No mirrors please