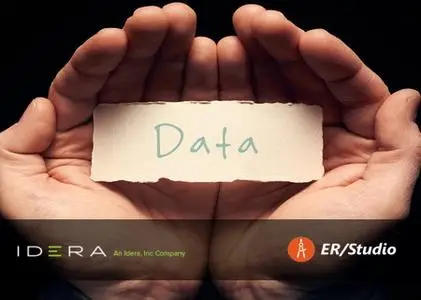 IDERA ER/Studio Data Architect 18.3.0 Build 10882 | 412.1 mb
The Idera product team is pleased to announce the availability of ER/Studio Data Architect version 18.3.0, is a complete environment for analyzing, designing, creating, and maintaining database applications, including logical and physical models for many common database platforms.
- This release now allows users to maintain ad hoc reports after upgrading.
- Updated the self-signed certificate to use SHA-2.
- Users now receive notification when someone changes an object that user follows.
- Corrected an issue that caused Definitions with RTF formatting saved in ERDA to display a tab in Team Server.
- Corrected an installation issue caused when the installer encountered an existing Visual C++ redistributable.
- Corrected an issue that caused a Partial Success status to appear after a successful publication where submodels were deleted.
- Corrected an issue that caused HTML tags to appear in table definitions.
- Corrected an upgrade issue that resulted in the uninstallation of and failure to reinstall the the MSSQL driver.
- Added support for PostgreSQL to generate Alter script.
- Added support for SQL import of PostgreSQL.
- Corrected an issue causing DDL for Views in PostgreSQL 9.x to generate View comments incorrectly.
- Corrected an issue preventing reverse engineering with Sybase ASE 15.x or 16.x.
- Corrected an issue causing the improper handling of the SERIAL data type for foreign keys in PostgreSQL.
- Corrected issues with the Data Lineage Export to Excel macro performance.
- Corrected an issue causing the GUI font to shrink.
- Improved testing of SQL Import to PostgreSQL.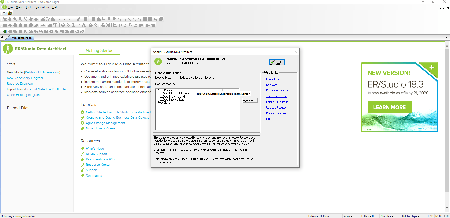 ER/Studio Data Architect, the essential cross-platform data modeling tool,
enables companies to discover, document, and re-use data assets. With round-trip database support, data architects have the power to easily reverse-engineer, analyze, design, and optimize existing databases. Comprehensive model management and collaboration capabilities simplify building and maintaining complex enterprise data models in the repository. With an extensive feature set, ER/Studio Data Architect offers superior data modeling for complex data warehouse environments.
In this video, learn how to build a logical data model using IDERA's ER/Studio Data Architect.
IDERA, Inc.
is the parent company of global B2B software productivity brands whose solutions enable technical users to do more with less, faster. Idera, Inc. brands span three divisions – Database Tools, Developer Tools, and Test Management Tools – with products that are evangelized by millions of community members and more than 50,000 customers worldwide, including some of the world's largest healthcare, financial services, retail, and technology companies.
Product:
IDERA ER/Studio Data Architect
Version:
18.3.0 Build 10882
Supported Architectures:
x64
Website Home Page :
www.idera.com
Language:
english
System Requirements:
PC *
Supported Operating Systems:
*
Size:
454.9 mb
Minimum hardware requirements:
4GB RAM
2.5GB disk space
Supported Operating Systems:
Windows 7-10 (64-bit)
Native connections:
Db2 (LUW and z/OS)
Oracle
Azure SQL Database
SQL Server
SQL Server in Azure and AWS VMs
Sybase
MongoDB
Hadoop Hive
ODBC Connections
Supported Platforms:
Firebird 1.5, 2.x
Greenplum 4.2
Hitachi HiRDB
Hadoop Hive 0.12, 0.13
IBM Db2 for z/OS 5.x - 11.x
IBM Db2 for LUW 5.x - 10.x
IBM Db2 for iSeries V4R5 and V5R2
IBM Informix OnLine and SE
Informix 9.x dynamic server
InterBase 4, 2007, 2009
InterBase XE, XE3
Microsoft Access 2.0, 95, 97, 2000
Microsoft Azure SQL Database
Microsoft SQL Server 6.5, 7, 2000, 2005, 2008, 2012, 2014, 2016, 2017
Microsoft SQL Server on Azure
Microsoft Visual FoxPro 2, 3, 5
MongoDB 2.6, 3.0, 3.2, 3.4, 3.6
MySQL 3.x, 4.x, 5.x
Netezza 4.6, 5.0, 6.0, 7.0
Oracle® 7.3, 8.x, 9i, 10g, 11g, 12c
PostgreSQL 8.x, 9.x
Sybase Adaptive Server Enterprise (ASE) 11.9.2, 12.x, 12.5, 15.0
Sybase Adaptive Server Anywhere (ASA) 5, 6, 7, 8, 9, 10
Sybase IQ 12.x, 15.x, 16.x
Sybase Watcom SQL
Teradata V2R4, V2R5, V2R6, 12, 13.0, 14.x, 15.10
Please visit my blog
Added by 3% of the overall size of the archive of information for the restoration

No mirrors please