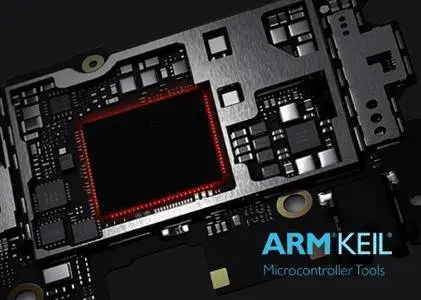 Keil MDK-ARM 5.23 | 730.2 mb
Keil Elektronik GmbH, a developer, manufacturer and distributer embedded software development tools for microcontrollers, announced the release of MDK-ARM 5.23 is the latest release complete software development environment for a wide range of ARM Cortex-M based microcontroller devices. MDK includes the µVision IDE/Debugger, ARM C/C++ Compiler, and essential middleware components. It's easy to learn and use.
Keil MDK is the most comprehensive software development solution for ARM-based microcontrollers and includes all components that you need to create, build, and debug embedded applications.
Version 5.23 Differences:
IDE and Product Features
Upgrade: PC-Lint improvements, including MISRA checking, and PC-lint configuration. Refer to PC-lint and MISRA Validation.
Debugger Features
New: Description of Core Peripherals dialogs. Refer to the entry page Core Peripherals.
New: Code Coverage command added to export coverage files. Refer to Code Coverage Export.
New: Code Coverage command added to import MTB trace records for analysis. Refer to MTB Trace Import for Code Coverage.
MDK-ARM Version 5.23 Release notes:
HERE
About Keil Elektronik GmbH
Keil was founded in 1985 to market add-on products for the development tools provided by many of the silicon vendors. It soon became evident that there was a void in the marketplace that must be filled by quality software development tools. It was then that Keil implemented the first C compiler designed from the ground-up specifically for the 8051 microcontroller.
Since the acquisition, ARM has continued the development and support of Keil products for existing 8051, 251, and C166 markets. In addition, we have driven innovation to support and significantly improve software development around ARM processor-based devices.
Product:
Keil MDK-ARM
Version:
5.23
Supported Architectures:
32bit / 64bit
Website Home Page :
www.keil.com
Language:
english
System Requirements:
PC
Supported Operating Systems:
Windows Vista / 7even / 8.x / 10
Size:
730.2 mb
Please visit my blog
Added by 3% of the overall size of the archive of information for the restoration

No mirrors please