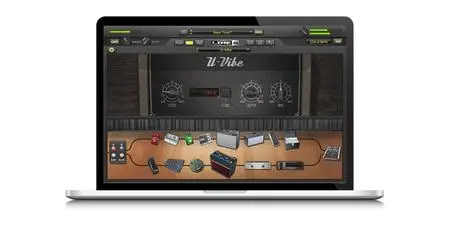 Line 6 POD Farm 2.5 Platinum v2.59 WiN | 123 Mb
POD Farm® 2.5 is a premium tone plug-in that brings world-renowned POD® tone to your favorite DAW. Using a simple carousel-style gear browser, choose from an arsenal of vintage and modern amps, cabs, studio-standard effects, classic stompboxes and colorful preamps. Each model is fully adjustable, and a lightning-fast workflow makes it easy to create classic tones and imaginative hybrids. Or you can choose from more than 1000 presets and dial up timeless tones in an instant. POD Farm 2.5 is more than just a plug-in—it's a dream collection of gear for guitarists, bassists and vocalists.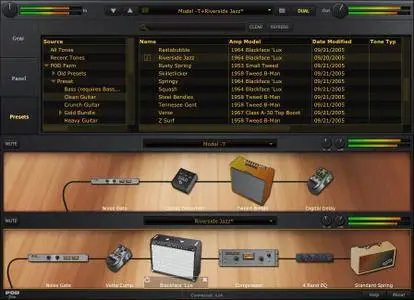 Featuring incredible routing capabilities, POD Farm 2.5 gives you the flexibility to create your perfect signal chain. Split your guitar signal and create two separate and simultaneous amp and effect signal chains. Route up to 20 FX models (10 per chain) in any order, before or after your amp and cab models. Even add post-cabinet mic preamps, and control both chains with the virtual A/B/Y box. You can also create Dual Tones—dual amp and effect signal chains that can be played simultaneously or one at a time. Pan the signal chains hard left and right for an incredible stereo experience, and control the whole thing using the new virtual A/B/Y box.
If POD Farm 2.5 is the toolbox, then POD Farm Elements are the tools. Each POD Farm Elements plug-in delivers a streamlined experience by providing access to single amp, preamp and effect models—the same inspiring models that are available in POD Farm 2.5. Small but powerful, POD Farm Elements offer the world-class tone of POD Farm 2.5 while conserving valuable CPU power. Need a phaser? Load POD Farm Mods. Need some fuzz? Load POD Farm Distortions. Why carry the entire toolbox when all you need is one tool.