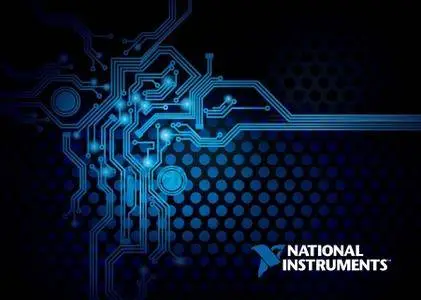 NI Circuit Design Suite 14.1 | 760.1 mb
National Instruments Corporation, the provider of platform-based systems that enable engineers and scientists to solve the world's greatest engineering challenges, has released 14.1 version of Circuit Design Suite, is a suite that can be effectively used for the circuit designing.
The NI Circuit Design Suite combines NI Multisim and Ultiboard software for a complete circuit design, simulation, validation, and layout platform.
Multisim is an intuitive environment for circuit design. With advanced mixed-mode simulation and validation, this software offers professional tools for your research and prototyping. And using a comprehensive library of components, you can easily build and validate circuit behavior.
Ultiboard is a flexible PCB layout and routing environment. Easily transfer completed Multisim schematics to Ultiboard and layout, route, and export completed designs for fabrication.
Multisim
601548 MultiSim throws Internal Simulation Error with Word generator and Logic Analyzer.
615490 When using Worst Case Scenario analysis, the values change when they shouldn't for different runs of the analysis.
588152 Breadboard view causes Multisim to crash for QuizShow sample file in Student tier.
615085 Worst case does not always use the right component values when pressing the play button.
581111 Greek lettering used about pins of Symbols for Induction Machine Wound Extended and Induction Machine Squirrel Cage Extended, do not correspond well with the Pin Names applied.
572487 DIVIDER symbol should use autocolor.
572481 ABM Sources should have useful model name.
572485 Improve symbol pin label positions for the VOLTAGE_GAIN_BLOCK.
586695 Importing code model DLLs does not work.
363322 Power Sources failing ERC checks in a expected configuration.
539505 OECL font-style and font-size not working.
562105 Component 74HC85XX_6V produce netlist errors when try to run a simulation.
520560 Spice warnings do not appear in Multisim spreadsheet view.
610772 Multisim 14.0 not assigning net names.
615490 When using Worst Case Scenario analysis, the values change when they shouldn't for different runs of the analysis.
Ultiboard
568090 No polarity marker in certain electrolytic capacitors footprints in Ultiboard.
569718 Fanout does not work on parts that use THT pins in addition to SMT pads.
587824 Pins are not recognized when forward annotated to Ultiboard 14.0.
614189 Vias in attached file are incorrectly connected to power planes when exported to Gerber.
About National Instruments
Since 1976, National Instruments has equipped engineers and scientists with tools that accelerate productivity, innovation and discovery. NI's graphical system design approach to engineering provides an integrated software and hardware platform that speeds the development of any system needing measurement and control. The company's long-term vision and focus on improving society through its technology supports the success of its customers, employees, suppliers and shareholders.
Product:
NI Circuit Design Suite
Version:
14 Build 14.1 Multisim & Ultiboard
Supported Architectures:
32bit / 64bit
Website Home Page :
www.ni.com
Language:
english
System Requirements:
PC
Supported Operating Systems:
Windows 7even SP1 / 8.x / 10 / Server 2012 R2 / Server 2008 R2 SP1
Size:
760.1 mb
Please visit my blog
Added by 3% of the overall size of the archive of information for the restoration

No mirrors please