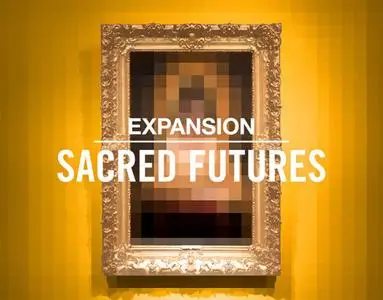 Native Instruments Expansion: Sacred Futures WiN OSX | 1.35 Gb
A brand-new twist on golden-age sounds for hip hop and trap. Bold, forward-looking beats, clean textures, and uplifting hooks. 50 MASCHINE kits and 61 BATTERY kits, plus 5 MASSIVE presets, 9 MONARK presets, and hundreds of loops and drum sounds.
CARRY THE TORCH
SACRED FUTURES unites the boom bap era with the next-gen sound of hip hop, bringing crisp, ultra-modern vibes that build on the classics. Hard-hitting drums and dirty bass level up with keys, synths, and hazy atmospheres for a fresh, futuristic blend. Drawing on the riches of history and blazing a new path ahead, SACRED FUTURES celebrates hip hop's rise from underground to icon status.
SACRED FUTURES was created with Snipe Young, a Grammy-winning producer and sound designer credited on hits by Nicki Minaj, The Game, Dr. Dre, Beyonce, and many more.
SAMPLES AND LOOPS
427 loops
415 drum samples
212 one-shots
DRUM KITS
61 BATTERY Kits
50 MASCHINE kits
SYNTH PRESETS
5 MASSIVE presets
9 MONARK presets
10 REAKTOR Presets
MASCHINE EXCLUSIVE
199 Patterns
10 Drumsynth presets