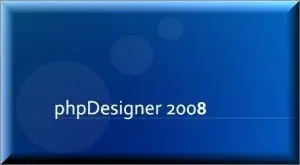 PHP Designer 2008 Professional 6.2.5 | 24.23 Mb
PHP Designer 2008 Professional is a powerful PHP IDE (Integrated Development Environment) / PHP editor for both beginners and professional developers that enhances the process of editing, analyzing and publishing applications and websites powered by PHP and other web languages.
Designed to boost your productivity and simplify complex coding projects through intelligent set of editing tools that includes full support for PHP 5.2, work with any PHP framework, syntax highlighters, intelligent nested code completion and code tip that are displayed as you type, so you do not need to look into documentation to see classes and function attributes, project manager, code snippets, the large built-in code-libraries, highlights (un)matching brackets and tags and numerous tools and wizards to speed of your development.
phpDesigner version 6.2.5 March 11. 2009:
- New. Tag inspector for HTML/XHTML
- New. Show hidden files on FTP
- New. Bug dialog with parameter is now hidden, all errors are written to the file bugreport.txt in the dir with .exe
- New. Support for new parameter $activeFileDir in the Application Manager
- New. FTP log
- New. Options to duplicate projects
- New. New default layout for panels
- New. Updated the UI language files for Norweigan, French and Brazilian Portuguese
- Fixed. On Find all the search result
- Fixed. Project and ftp disconnection in rare situations
- Fixed. Error on closing documents in rare situations
- Fixed. Creating new ftp connections in from the project manager is now supported
- Fixed.
http://forum.mpsoftware.dk/viewtopic.php?f=34&t=3400
- Fixed. Completion for CSS (
http://forum.mpsoftware.dk/viewtopic.php?f=34&t=3402
)
- Fixed. Update the code completion for HTML/XHTML
- Fixed. The auto-date now works when trim on save is active
- Fixed. Saving and loading last opened files (tab order)
- Fixed. Task list for FTP now cannot be docked
- Fixed. FTP now supports port higher than 10.000
- Fixed. Copy values from debug panels
- Fixed. Inserting the content from the tag dialog Textarea
- Fixed. Open/save dialog, all formats now also includes .tpl.
- Fixed. Loading dock panels
- Fixed. Removed the layout toolbar
- Fixed. The cursor position for snippets and templates
- Minor fixes and improvements