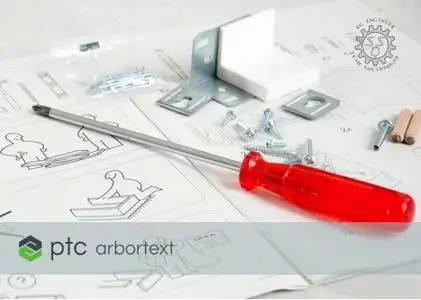 PTC Arbortext Editor 8.1.0.0 | 808.3 mb
Languages: 中文 (Traditional), 中文 (Simplified) English, Deutsch, Français,
日本語, Italiano, 한국어, Español
The Arbortext Products Development team is pleased to announce the availability of Arbortext Editor 8.1.0.0, is not only a a great XML-authoring tool but it is also the foundation of the Arbortext family of products making the process of structured XML-authoring work with less effort.
Arbortext Editor Changes

Graphics Applications Updated
The graphics applications included with Arbortext Editor has been updated:
- The Arbortext IsoView and IsoConvert installation has been updated to 7.3 M100.
- The Creo View and pview_batch installation has been updated to 6.0.0.0.
Inserting Divisions
You can now insert divisions for your document using the Insert Markup By Category toolbar button. The categories are defined in the .dcf file for each document type. A division is a section of a document like a chapter, part, or preface.
XSL Stylesheets
You must now store the XSL stylesheets either in the Arbortext Editor install folder, or in the APTCUSTOM or APTAPPLICATION folders.
CMS Toolbar
There is a new toolbar for CMS operations that is available when you are using the PTC Server connection.

Arbortext Styler Changes

Styler Stylesheet Upgrade
Styler stylesheets requires stylesheet upgrade in this release. When you open the stylesheet Styler the upgrade notification appears. Follow the instructions to upgrade the stylesheet.

PTC Server Connection Changes

HTTPOnly
When connecting Arbortext Editor to a Windchill server that uses Single-Sign On (SSO) or forms-based authentication, it is now supported to have the HTTPOnly flag be set on session cookies.

General Information

Perl
In this release and in future releases, Perl will not be installed as part of the software installation. If a native APP/ALD template is being used which requires Perl, please ensure that the correct version is installed (Perl 5.8.9) and that the -R command line argument points to the Perl DLL that has been installed in the sargsw.3ad (or sargs.3ad) file in the APP subfolder of the Publishing Engine installation.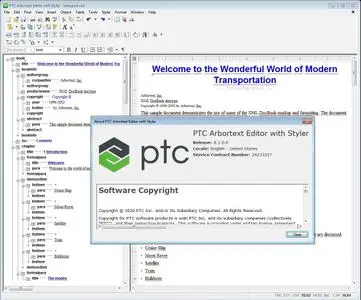 End-to-end, Arbortext
offers the seamless integration that enables you to create, edit, publish and manage XML content. A content enablement system capable of facilitating the deployment of a huge range of media, translated and delivered in real time. With Arbortext, you'll have the confident assurance of data intelligence of one smart system. Within the complexity and demands of the global marketplace, Arbortext powered by PTC Windchill, makes smart content management simple.
Arbortext Editor
is a sophisticated toolset designed to help you create and edit documents in SGML and XML. You can also edit SGML and XML documents created on other systems. Arbortext Editor documents can be transferred to any SGML or XML-compliant system. With Arbortext Editor, you can create and edit documents, edit tables in table or tagged mode, create and edit equations, import and export documents to and from other formats, personalize content through profiling, and perform several other tasks. Arbortext Editor provides support for the OASIS DITA (Darwin Information Typing Architecture) standard. Arbortext Editor can also be extensively customized using the Arbortext Command Language (ACL) and the Arbortext Object Model (AOM) interfaces.
You can also use Arbortext Editor with the Arbortext Content Manager (or Windchill) as a content management system for your XML and SGML documents. The PTC Server connection provides an interface between Arbortext Editor and the PTC server products. Using this interface, you can access document objects stored in the Arbortext Content Manager or Windchill directly from Arbortext Editor.
PTC Inc.
has the most robust Internet of Things technology in the world. In 1986 we revolutionized digital 3D design, and in 1998 were first to market with Internet-based PLM. Now our leading IoT and AR platform and field-proven solutions bring together the physical and digital worlds to reinvent the way you create, operate, and service products. With PTC, global manufacturers and an ecosystem of partners and developers can capitalize on the promise of the IoT today and drive the future of innovation.
Product:
PTC Arbortext Editor
Version:
8.1.0.0
Supported Architectures:
x64
Website Home Page :
www.ptc.com
Language:
multilanguage
System Requirements:
PC *
Size:
808.3 mb
Hardware Requirements
If your system can run the associated operating system effectively, then that systems hould be able to run your Arbortext software without an issue. Disk space requirements are approximately 930 MB to 1.1 GB, depending on the product options included in the installation.The Arbortext installation program displays the space required for the base program and each of the product options.
Windows Updates
An installation of Arbortext Editor installs Creo View and the PTC Server connection. Both applications require the Microsoft Visual C++ 2015 redistributable, which is installed as part of the Creo View installation. Operating systems must be updated to support the distributable before attempting to install Arbortext Editor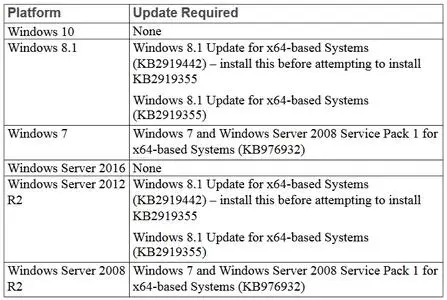 Please visit my blog
Added by 3% of the overall size of the archive of information for the restoration

No mirrors please