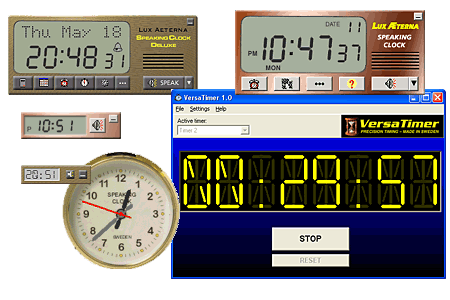 Speaking Clock Deluxe 3.61 Portable | 3,8 Mb
Speaking Clock Deluxe turns your computer into a speaking clock with several languages - it can also keep track of up to 50 alarms that can be set to a time and a date, and be repeated daily, weekly, monthly and yearly. The interface is all-graphical with a screen resembling an LCD (including a dot matrix section), which shows time, date, another time zone or random quotes. It also features a speaking calculator, a versatile timer function that works like a stopwatch or a countdown timer. And last, but not least, it can also synchronize your clock to an internet time server, using multithreading and with proxy support.
Homepage -
http://www.lux-aeterna.com/
No mirrors please.