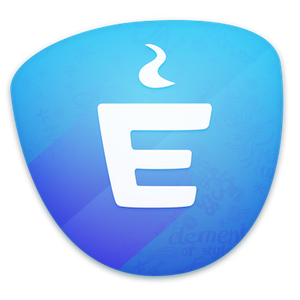 Espresso 5.0.1 MacOSX | 21 MB
You design and develop for the Web? Espresso turbo-charges your workflow with the perfect blend of features. Speed through day-to-day edits with extensive language support, contextual completions, powerful smart snippets, and Zen actions. Use the Navigator and code folding to prevail over the most complicated documents. Watch your web pages update in real time with live styling, visualize and inspect your layouts with X-ray, then push the changes to your server with Sync or Quick Publish.
Smooth and simple navigation.
Espresso's unique Navigator outlines the hierarchical structure of your documents and even offers drag-and-drop reorganization options. No matter how complex your code is, Espresso lets you manage it with ease.
Tame your code.
Espresso is packed with programmer-centric features, from syntax highlighting to code folding, auto-completion, and more. Whatever language you are writing, Espresso has the intuition and adaptability to help you every step of the way.
Master web design.
By incorporating the award-winning CSSEdit, Espresso excels at helping you tweak the stylistic details of your site. Perfect your design with beginner-friendly CSS controls, or take advantage of live previewing options to test-drive new visual elements before adding them to your site.
Smart snippets, faster coding.
Every programmer relies on frequently used bits of code. Espresso's Snippets tool gives you plenty of reusability options, including selection placeholders, mirror transformations, and tab triggers.
What's New in v5.0.1:
Added
Documents with an unknown extension now show a panel letting the user pick a language, optionally applying it for all documents of the same type. Re-indenting behavior for Zen Snippets can now be specified for individual snippets.
Improved
Automatic re-indenting for Zen Snippets in JavaScript is more correct more often. Documents for which the encoding could not be reliably detected can now still be opened. Permissions when uploading new files/folders should now be compatible with more servers.
Fixed
Duplicating, renaming then editing a file sometimes opening multiple Workspace tabs. Xray not picking up selectors inside @media or ::before/::after pseudo-elements. Xray no longer responding when going back/forward in the page's browsing history. Xray showing the compiled CSS rule, instead of the original SCSS/LESS style. Overrides not working for @imports when the base override has multiple @imports. Undo grouping with seemingly unrelated edits. Syntax inconsistencies with HTML and LESS. LESS import statements resulting in a Dynamo error.
System requirements
: macOS 10.12.2 +
Home Page
-
http://macrabbit.com/espresso/