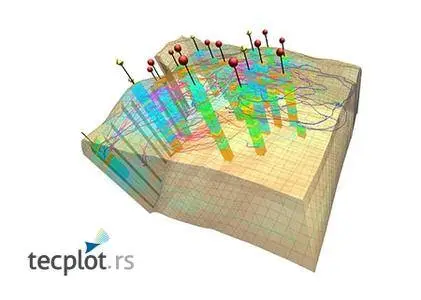 Tecplot RS 2016 R2 Build 2016.2.3 | 271.3 mb
Tecplot, Inc., developer of the leading visualization and analysis software for reservoir engineers, announced the general availability of Tecplot RS 2016 R2.
Tecplot RS helps users manage and analyze oil & gas reservoir simulation data, uncover knowledge about reservoir model behavior, and gain confidence in making crucial decisions. The software allows users to evaluate a full range of results, including line graphs, 2D x-sections, and 3D grid plots.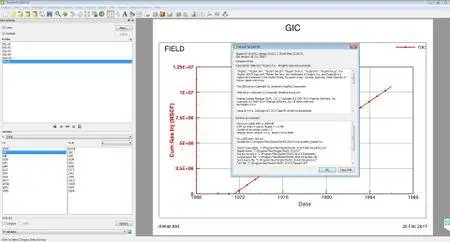 - Quick Load Option
Engineers who use the Nexus (VIP) reservoir simulator have a new quick load option. The quick VDB loading option makes it possible to skip certain types of data during the process of loading XY data. This should speed up data loading times across networks.
- Macro Debugger
Macro and scripting capabilities give users the ability to perform repetitive operations in one click. As macros get more and more complex, the risk of error in writing them increases. The new macro debugger in Tecplot RS steps through users' scripts and helps them in quickly identifying issues.
- Additional New Features & Fixes
Other new features include the ability to read nearest neighbor connections (NNCs) from Eclipse .init files, and the support by generic ASCII data files for network connections, connection lists, and nodes.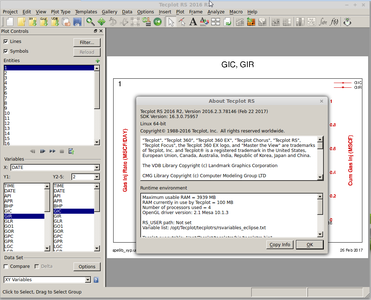 About Tecplot, Inc.
Founded in 1981 by former Boeing engineers Don Roberts and Mike Peery, who today serve as CEO and chairman of the board, respectively, Tecplot is the leading developer of CFD visualization and analysis software for engineers and scientists. Tecplot's products allow customers using desktop computers and laptops to quickly analyze and understand information hidden in complex data, and communicate their results to others via brilliant images and compelling animations. The privately held company's products are used by more than 47,000 technical professionals around the world.
Product:
Tecplot RS
Version:
2016 R2 Build 2016.2.3.78146
Supported Architectures:
x64
Website Home Page :
www.tecplot.com
Language:
english
System Requirements:
PC / Linux
Supported Operating Systems:
Windows: 7even / 8.x / 10 | Linux: Red Hat Enterprise Linux (RHEL) 6.0 / CentOS 6.0 / SUSE Linux Enterprise Desktop (SLED) 11.3 / Ubuntu 12.04 LTS, 14.04 LTS
Size:
271.3 mb
Please visit my blog
Added by 3% of the overall size of the archive of information for the restoration

No mirrors please