AMUST 1-Login offers high security, convenience and ease of use. Unlike other password managers, the product has an extra security feature - it does not store user passwords, even in the encrypted form, provided the passwords have been generated by 1-login. Instead, 1-Login generates a unique password for each web site through one-way hash (HMAC-MD5 method) of user Master Password and the web site address. For example: "Master Password" + "
www.citibank.com
" = "unique secure password for user's Citibank online account". 1-Login generates the password "on-the-fly" at the time of user login.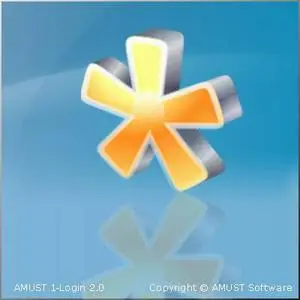 AMUST 1-Login
offers the following key benefits:
Strong Security - With AMUST 1-Login the user only needs to remember Master password. Generated user passwords are not stored anywhere and are generated only while logging into a website. The passwords that have not been generated by 1-Login are secured by AES (Rijndael) with a 128-bit key based on Master Password.
Convenience – AMUST 1-Login can synchronize Web Logins and Bookmarks between home and office PCs. It uses a personal user email such as Yahoo!Mail, Hotmail or Gmail to synchronize the Personal Storage data. As a result, the user can securely login to web sites from home, office or any other computer where 1-Login is installed without the need of manual synchronization. Users will never forget their passwords at home or on the flash drive. Moreover, users can generate their passwords from any other computer using AMUST1-Login Online service: http://www.amustsoft.com/1-login/online.

Again, a web site login password is not stored on user's computers, personal email and anywhere else. It is generated only at the time of a user's web site login. The web site login password is based on user's Master Password and the web site address or URL!
Ease of Use - The only thing a user needs to remember is Master Password. 1- Login 1-click login feature offers essential ease-of-use. To login to a web site, the user just points to the appropriate bookmark on the 1- Login toolbar and automatically logs in.
1-Login is a browser toolbar. It currently supports Microsoft Internet Explorer 6 and later (incl. Maxthon 1.5.9 and later).
AMUST 1- Login is free.
AMUST 1-Login is available right now as free download at:
www.amustsoft.com/1-login/download/
Product url:
http://www.amustsoft.com/1-login