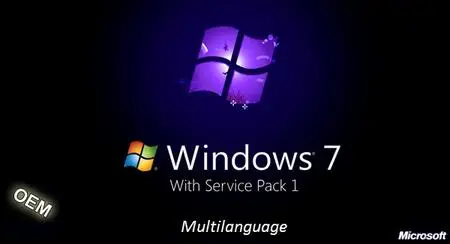 Windows 7 SP1 x86 Ultimate 3in1 OEM Multlanguage Preactivated August 2021
x86 | 4 Version (4.1 GB/ 4 GB/ 4.1 GB/ 3.7 GB)
Windows 7 and Windows Server 2008 R2 have reached the end of mainstream support and are now in extended support. Starting in July 2020, there will no longer be optional, non-security releases (known as "C" releases) for this operating system. Operating systems in extended support have only cumulative monthly security updates (known as the "B" or Update Tuesday release).