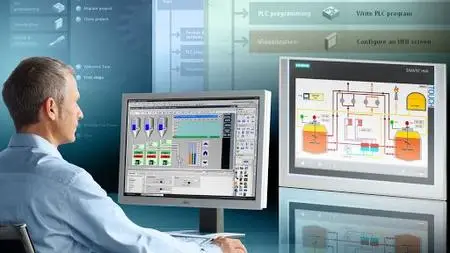 Siemens Simatic TIA Portal v17.0 x64 SitePack Edition (Update 08/2021)
x64 | Language: English / Russian | 53.8 GB
Totally Integrated Automation Portal (TIA Portal) gives you unrestricted access to the complete range of digitalized automation services, from digital planning to integrated engineering and transparent operation. Shorten your time to market with the aid of simulation tools, boost the productivity of your plant using additional diagnostic and energy management functions, and increase flexibility via connections to the management level. TIA Portal provides users with a continuous engineering workflow and offers end-to-end standardization of automation through TIA Portal libraries that store tested modules for its user's programs. TIA Portal also enables fully integrated engineering workflows based on the model of Continuous Integration, in which developers work as a coordinated team on automation projects.