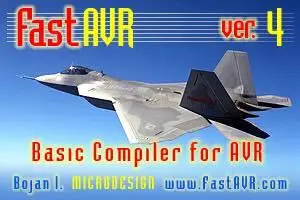 FastAVR Basic compiler for AVR family supporting alphanumeric LCD, graphic LCD, Phillips I2C bus, Dallas 1WIRE bus, line or matrix keyboards, PC keyboard, InfraRed RC5 standard, 8bit CRC and much more, like very powerfull new keywords!
FastAVR generates one of the shortest AVR code, ASM output always available.
Well designed IDE with fast FastAVR syntax colorizing.