Hundreds of New Presets
Genetica comes with well over 500 readymade tileable texture presets. All presets can be edited to taste in any way the user sees fit. As always, these textures are fully seamless, and can be rendered up to a massive size of 3,000 x 3,000.
Almost every preset comes with multiple matching grayscale effect maps that can be used in specular channels, bump channels, and others.
Wood Lab
With the new Wood Lab users will be able to create seamless wood textures in record time. Users of our Wood Workshop application can open their textures in Genetica for further refinement using Genetica's expanded capabilities.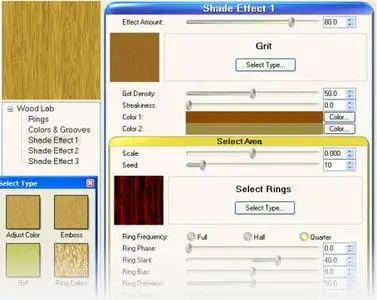 More detailed info at website

http://rapidshare.de/fil...Graphics.Genetica.v2.5.Pro.rar