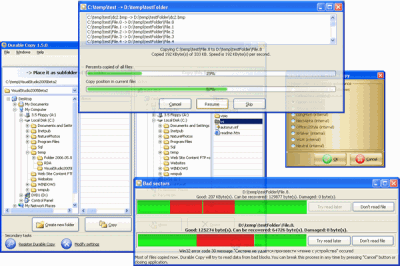 KutinSoft Durable Copy v1.7 | 1,8 MB
Durable Copy is utility which can help you copy data on the CD and DVD containing bad sectors. Also it can help you to copy files in the unstable networks (for example, wireless and virtual private networks).
Durable Copy key features:
1. Can read most part of data from files containing bad sectors;
2. Can unite identical files which were damaged in different places, and produce one entire good file;
3. Can automatically recover copying process after connection with remote computer became unavailable temporarily, and then available again (for example, wireless and VPN connections).
No pass.